Opinion: Adams' blueprint for affordable housing embraces holistic approach to help New Yorkers
The mayor's plan was not just created by ideas and voices from city government but includes input from NYCHA residents, homeless New Yorkers, non-profit leaders, developers and everyday New Yorkers.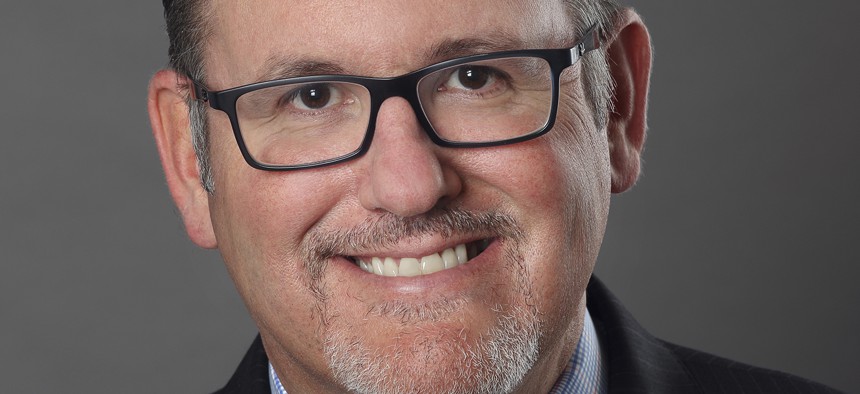 When I took office as Commissioner of the New York City Department of Housing Preservation and Development, a role I held from 2009 to 2011, things were tough. The nation was in the midst of a housing-driven economic collapse, fighting against a shrinking economy, record job losses, home foreclosures and decreased city and state budgets. Up until that point, the Bloomberg administration had been focused on financing the construction of new affordable units but the level of crisis before us required a shift in strategy and policy. We acted decisively, pivoting from a plan focused on new construction, to taking advantage of the economics of the recession to finance the preservation of our existing affordable housing stock to meet the challenges of that moment. 
Fast forward to today and while the economic challenges are different, a quick look at New York City's housing market and levels of homelessness shows us that we are yet again at a critical juncture that requires immediate and comprehensive action. The glaring lack of housing supply in our city is driving an increasingly severe affordable housing crisis, alarming percentages of rent-burdened New Yorkers, and the persistent structural issues of the New York City Housing Authority continue to bedevil renters and policy-makers alike. 
The Adams administration's plan, "Housing Our Neighbors: A Blueprint to Housing and Homelessness," offers real avenues and solutions for New York City to get back on track and meet the needs of its residents. This plan was not just created by ideas and voices from city government but includes input from NYCHA residents, homeless New Yorkers, non-profit leaders, developers and everyday New Yorkers. 
As Mayor Adams noted, this plan distinguishes itself by taking a comprehensive view of housing in New York City, with an intentional focus on NYCHA residents and homeless New Yorkers as part of the strategy. From the outset, the plan does right by those populations, with an unprecedented investment in public housing (bolstered by billions of dollars in federal aid unlocked by the newly established Public Housing Trust) and a clear plan to streamline housing access for homeless people - and policy reform that brings homeless New Yorkers to the table.
As any housing expert - or for that matter, any casual observer- can tell you, affordable and public housing is only one part of the equation. The overall housing supply, which in New York City is severely constrained, must be grown - and fast. That's why I was encouraged to see that regulatory and zoning reform that encompass market properties is one of the pillars of Mayor Adams' plan. These recommendations will make it faster and easier to increase our housing supply across the board - for both market and affordable - leading to an overall diversification of our housing stock. 
The reform that will perhaps be most welcome by tenants is a streamlining of the administrative burden on renters. One of the greatest impediments to affordability on the individual level are the hurdles that housing applicants must jump through to get approved. Oriented as it is toward people, the mayor's blueprint cuts through the red tape. It lays out steps to overhaul the city's beleaguered Section 8 program at both NYCHA and HPD, and eliminates intrusive, unnecessary bureaucratic elements like the Absent Parent Form, which unfairly focuses scrutiny on single parents.
Much attention has been given to the fact that the blueprint doesn't give us a hard target for the total number of units the City expects to finance by the end of the plan. These are valid concerns. This plan is putting an unprecedented $22 billion into the creation and preservation of affordable housing, which is a good thing, but there does need to be accountability. We need goals to aim for and metrics that we can measure success by. 
With the pillars of this plan now in place, I expect that the city will track the data that matter to our tenants and our communities, including the number of affordable housing units financed annually, the number of NYCHA units preserved and rehabbed annually, vacancy rates in our city funded units, and how long it takes to fill units - allowing us to measure if the blueprint's reforms are working.
But let's be clear, this plan proposes a holistic approach to housing and it is about more than just tallying numbers, it's about breaking down silos between agencies, how quickly New Yorkers move into city-funded units, the amount of NYCHA units that are preserved and rehabilitated, new neighborhood zoning that encourages growth, and how well we can transition homeless New Yorkers from shelters into supportive housing. 
Understanding how many units we're creating will always be important, but a housing plan is there to "house" people and to address the pressing needs of our most vulnerable New Yorkers. The ultimate measure of its success should be tied to positive tenant outcomes. Within this new framework and new way of thinking, housing creators will be able to respond more nimbly to the needs of tenants and communities, allowing flexibility in the use of resources, design and development.
To borrow a phrase, housing policy is not a sprint but a marathon - each successive administration must build on the progress made by the last. And as I said earlier, the unique challenges of the moment often require a shift in strategy and policy. Mayor Adams' plan does just that, innovating by focusing squarely on those who matter most: Every day New Yorkers.