Opinion
The argument for more electric vehicle charging stations in NYC
Being intentional about placing stations in communities that need them most, city leaders can address access, environmental, health and equity issues head on.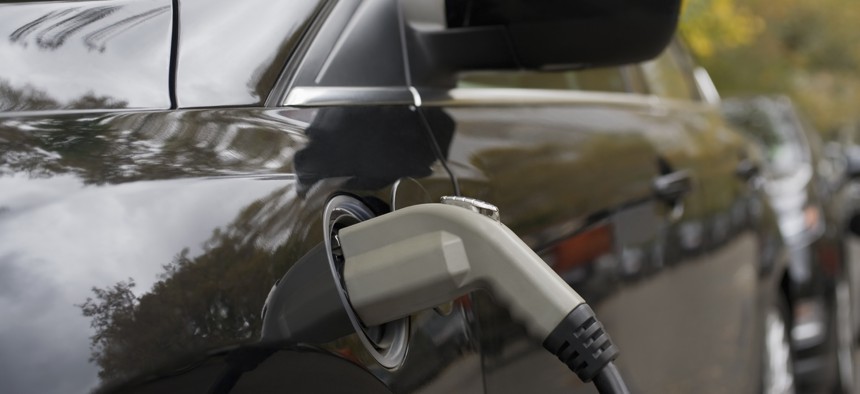 At this point in time it's clear: electric vehicles, or EVs, are the future of transportation. Indeed, EV market share is on the rise, with recent analysis by Kelley Blue Book finding that 5.6% of all cars bought in the United States in the second quarter of 2022 were EVs. 
And yet, the New York Times reports that zero-emission vehicles make up less than 1% of the cars on New York City streets. This number places the city behind other major metropolitan areas in the United States, the article explains. 
When you study the nature of New York City, one possible reason for this becomes clear: its density. Most New Yorkers live in multi-family housing, and most personal EV chargers require garages – something a vast majority of residents simply don't have. The Department of Transportation and the Mayor's Office of Sustainability are working to expand access to EV charging infrastructure by building out a network of 120 curbside charging stations across the city. Private companies, such as ChargePoint and EVGo, also have a presence in the city.
These and other investments in publicly accessible charging infrastructure for EVs will be essential for more widespread adoption of zero-emission vehicles, which is something everyone can get behind. Indeed, there are several major benefits of embracing these vehicles and adding more and more charging stations across Gotham. These benefits include: 
Reinvigorated transportation
Transportation and, in particular, congestion has always been a complex problem in New York City, since its five boroughs are home to more than 8 million people. Air pollution produced by traffic congestion has been estimated to cause 2,200 premature deaths in the U.S. annually. Coupled with other strategies, such as congestion pricing, increased investments in New York City's subway system, and safer infrastructure for alternative modes of transportation like bikes, e-bikes, and e-scooters, EVs are an essential component of a healthier, more mobile New York City.
A healthier environment.
More EV stations could translate into a greater share of  electric vehicles on the road – and less pollution. A transition to more zero-emission vehicles, both personal and freight, would lead to reduced emissions city-wide, most noticeably in high traffic areas. This would be life changing for some residents, especially for those living near transportation and distribution hubs like Hunts Point in the Bronx. Increasing the number of EV chargers, equitably distributing them around the city, and ensuring they are usable by commercial and freight vehicles as well as personal cars would help a whole host of businesses go green.
Improved equity
A recent study showed air pollution at greater levels in some neighborhoods in New York City, a reality that is in part due to decisions by mid-century planners to situate highways and power plants in those neighborhoods. Supporting a transition to EVs, through the installation of charging stations and financial incentives that make these vehicles less cost-prohibitive, could help reduce pollution in these neighborhoods. By being intentional about placing EV charging stations in communities that need them most, city leaders can address both access and environmental and health equity issues head on. 
It's clear that more EV stations would be a boon for New York City. To make widely accessible and equitable charging a reality, New York City needs an ample network of fairly distributed chargers that are not cost prohibitive and that are easy to use. A public education and enforcement strategy that communicates the benefits of the chargers and the importance of not misusing this infrastructure (i.e. not ICEing EVs) would also go a long way to make the infrastructure we do have more impactful. Public education should also focus on raising awareness around EV subsidy programs and tax incentives, which helps improve equitable and affordable access to EVs and charging. 
Widespread EV adoption in New York City is an essential component in the fight against climate change. These vehicles have the potential to promote health equity and lessen the impacts of decades-old planning decisions. Now is the time to prepare for the future of transportation by building a robust charging network that works for all New Yorkers.