New York City
Opinion: I've been homeless and incarcerated. Eric Adams wants to cut services that help people like me.
Services to help people get housing and reenter society after incarceration should take precedence over maintaining the NYPD budget.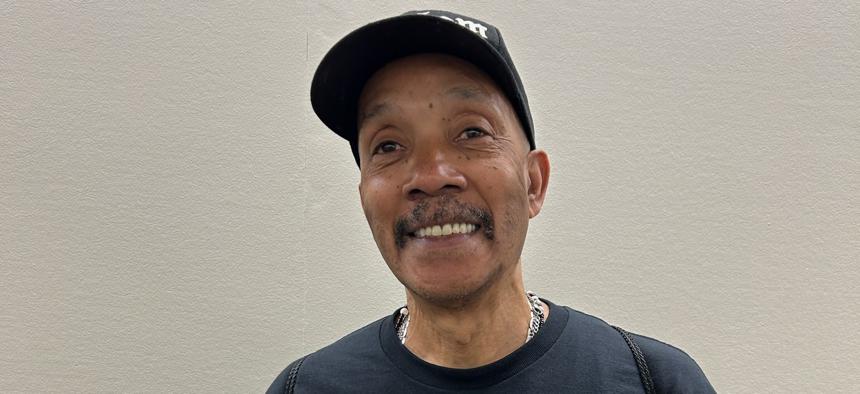 I've lived in New York City all my life. I have been homeless, used drugs and been criminalized in this city. You can't go anywhere in the five boroughs without seeing someone who is going through just what I experienced. But when I look around today, I also see more opportunities for folks to get the care they need and service providers are doing their best to help New Yorkers facing multiple crises at once. 
The services being offered are by no means enough to meet the complex challenges New Yorkers in crisis are facing, but depending on how our lawmakers respond, things could either get better, or drastically worse. 
Mayor Eric Adams has proposed a city budget that would slash the already limited funding that goes toward supporting New York City's most vulnerable. If this moves forward, the consequences will cost lives. 
Some of the services on the line have helped New Yorkers of all ages, races and backgrounds. We're talking about the public school programs that connect kids with counselors. And the peer navigators who help folks move out of the broken shelters and get into permanent, safe housing. It's the libraries and literacy programs, like the one I volunteer at in Staten Island, that give the next generation the chance to learn the skills they need to achieve. These programs won't solve decades of systemic inequality, but without them, we will be even worse off than we are at this moment.
What's also included in Mayor Adams' proposed budget: a blank check for the New York City Police Department and the Department of Corrections. Policing, criminalization and surveillance won't be starved for funding like our services, which are at risk of losing hundreds of millions of dollars. If his budget passes, low-income, Black, and Brown New Yorkers will have a better chance at being caged than getting the care they need.
The good news is that many of our City Council members see the mayor's proposal for the failure it truly is. They have empathy and understand that cutting programs that create stop gaps for past policy failures need more funding – not less. They are our last defense before our city loses the programs and providers that are meeting people where they are. 
On May 24, the same day the City Council is holding a public budget hearing, I will be taking to the streets. I will be marching with New Yorkers from all walks of life who can all agree that Mayor Adams' proposed budget is a problem, not a solution. We are demanding care, not more criminalization, and it's essential our elected officials heed our calls. 
But we need more than just a return to last year's status quo. We need policies that provide basic necessities for people so they are set up for success. At the very least, we must improve the city's rental assistance program and HIV/AIDS Services Administration, ensure overdose prevention centers stay open, and put an end to the NYPD and DOC's unchecked power over our communities, including disbanding the NYPD's Strategic Response Group and closing Rikers.  
I've had many times in my life where I've struggled. When I gained my freedom after being incarcerated, it wasn't easy reentering my community. Or when I was a regular substance user and knew I would die if I continued on that path. Even with limited resources, I was able to get the help I needed. I believe everyone deserves to get those same opportunities and services I did.
Our city is always changing, and not always for the better. At this moment, our elected officials have a chance to stand up to the mayor's absurd budget proposal that we know won't help the most marginalized New Yorkers. The final budget that gets voted on this summer will define whether New York City is truly a place for opportunity, or just a trap to disappear vulnerable New Yorkers.
I want our city to be safe and flourish, just like most people. But dumping more money into the NYPD's already bloated budget and shipping more people off to jail won't make anyone safer. It's the care and support from our service providers that will make this city better – not more criminalization. If one thing's clear, it's that New York City must reject Mayor Adams' budget proposal and chart a new path away from criminalization toward the care that we desperately need.