How and why you should build out your volunteer program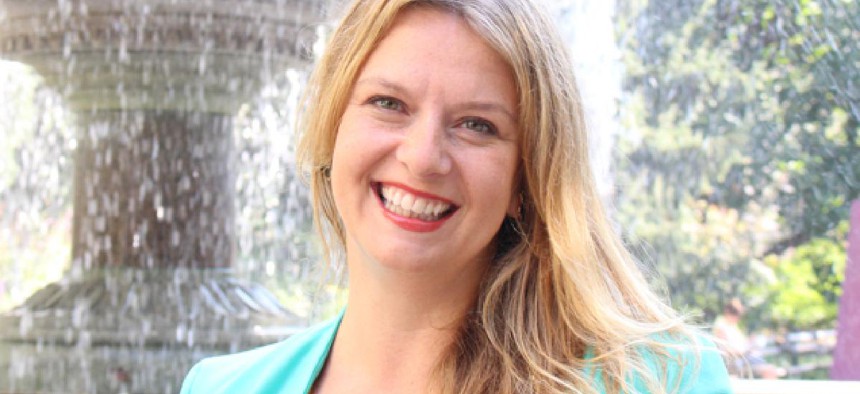 Volunteerism brings people together to address the city's needs and unites communities throughout New York City.
Volunteerism also benefits the volunteer: the Corporation for National and Community Service (CNCS), the federal agency focused on engaging Americans in service, has issued reports linking volunteering to better health, longer lives and higher likelihood for employment.
There is great potential for growth in volunteerism throughout the city, and those volunteers can impact a variety of areas including education, parks, homelessness, and workforce development. NYC Service is dedicated to increasing New York City's volunteerism from the current rate of 18% to the national average of 25%, as stated in the city's OneNYC plan. The increase to 25 percent translates into 500,000 additional adults in New York City volunteering in their communities.
NYC Service, established in 2009, is a division of the Office of the Mayor focused on promoting civic engagement and volunteerism throughout the city. As our mission states: "NYC Service promotes volunteerism, engages New Yorkers in service, builds volunteer capacity, and mobilizes the power of volunteers and national service members to impact New York City's greatest needs." Our vision is to "inspire and empower all New Yorkers to volunteer and serve New York City and each other."
Right now, NYC Service is spearheading several initiatives to increase the number and impact of volunteers in New York City, including:
* Researching the ways in which New Yorkers volunteer in their communities, with our Neighborhood Impact and Expansion Pilot, exploring civic engagement in Sunnyside, Woodside, and Jackson Heights in Queens.
* Administering the NYC Civic Corps AmeriCorps program, in which corps members are assigned to 50 community-based and city agency host sites to focus on building volunteer management systems and capacity throughout the five boroughs.
* Partnering with New York Cares on the creation of the Great Volunteer Management System.
* Partnering with Points of Light to train organizations about how to incorporate volunteerism into their strategic plans, through the NYC Strategic Volunteer Planning - Service Enterprise Initiative.
* Encouraging community-based organizations to post their volunteer opportunities and connecting New Yorkers to opportunities across the five boroughs on our website, nyc.gov/service.
* Increasing the rate of volunteerism and deepening volunteer engagement among private-sector employees in New York City.
Bringing volunteers into your nonprofit deepens their familiarity and engagement with your mission, and  creates capacity for high-impact areas. Volunteers based in the communities you serve increase your visibility within that neighborhood.
In addition, volunteers can create a real return on investment. While volunteers donate their time and talent, the Independent Sector has determined that volunteerism has a discrete monetary value. According to the Independent Sector, the value of a volunteer hour in New York state was $27.59 in 2015. Using this figure, a nonprofit that engages 100 dedicated volunteers who donate 10 hours over the course of one year would see a value of $27,590.
To build a lasting volunteerism program, create a plan to bring in volunteers, keep them engaged and interested in the volunteer service, and honor their accomplishments through volunteer recognition. NYC Service has partnered with New York Cares to create a toolkit, the Great Volunteer Management System,  to help organizations increase the impact their volunteers make. The system gives step-by-step instructions about how to build volunteer systems, and includes worksheets to assist users with developing their volunteer management systems.
The Great Volunteer Management System walks through the various stages of volunteer system development, giving users a primer in areas that include: incorporating volunteerism in your strategic plans; setting up the infrastructure for volunteers, including creating position descriptions and getting volunteers into an organization;  keeping volunteers engaged in an organization's mission; and  recognizing volunteer service.
In partnership with NYC Service, New York Cares also offers monthly online or in-person trainings based on the Great Volunteer Management System (GVMS) that are accessible from the New York Cares website.
Building your volunteer capacity will increase your impact, build the community, and benefit the volunteer.
Bridgette Blair is AmeriCorps and Volunteer Management Program Director at NYC Service, a division of the Office of the Mayor.