Nonprofit galas are not always worth the effort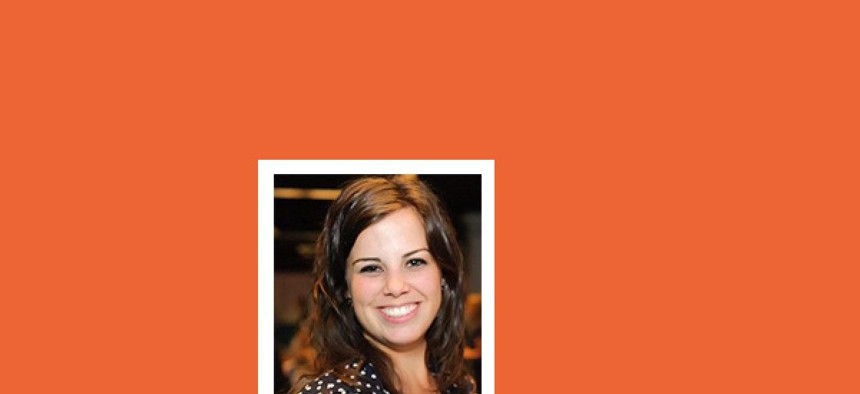 I do not have fundraising events in my fundraising strategy, nor do I intend to in the near future.
I have ridden the highs and lows of events ranging from grand galas to ping-pong parties and enjoyed their accompanying success. But far too often the stress of preparing events threatened to be the straw that broke this camel's back.
In my current role, with a very small development department and no communications or event-supporting team, I have come to the conclusion that you simply don't have to have a fundraising event just to have one. 
If you're at a small shop like mine, you may want to consider not having one either. Here are some things to help you decide whether that event is worth the effort: You must have a heavy-hitter honoree or host committee able and willing to carry all of the weight of the event on their back to make it a financial success. You are making your organization and those it serves financially vulnerable by not sticking to this number one rule. Do not throw a fundraising event if this is not a guarantee.
Be honest about the true costs of your event. Budget for both the actual costs of the event and the staff time put into it. Calculate the losses from work that will not get done – such as grants you can't pursue, or program quality lost if your staff begin wearing multiple hats. Share this analysis with your board – especially if they are the ones encouraging an event.
Set one goal. Don't change it. If you don't get real with your goal upfront, you will convince yourself of "all the other benefits" you will gain by throwing the event – even though it threatens to put you in the red and damage morale among you and your staff. For example, if it's a fundraising event with a clear revenue goal and you do not have point number one confirmed, you are not ready to proceed with your event.
Know that events are high risk. If they're done well, great. But if they're done poorly or something goes wrong that is beyond your control, your brand and credibility can be zapped in an instant. At one of my events, the air conditioning stopped working as 100 people arrived. The lasting memory made at that event was that everyone was sweaty. 
Big events are transactional, so don't throw an event if you don't have the capacity to do follow-up. At my past galas, 80 percent of the attendees if I'm being generous, 95 percent if I'm being honest, are there to shmooze and network with those who invited them. When that board or host committee member moves on, so do those donors.Donor retention is what you need to sustain your work long term and you have to be willing to invest the time it takes to incorporate it into your event and follow-up practices.
The best way to  prevent a transactional donor relationship is through effective, post-event follow-up. This will require a lot of development and CEO staff time to do thoughtfully. If your bandwidth is too limited for strategic follow-up, the effort you've put into throwing an event will be lost.
Don't you dare throw an event to close a fundraising gap. It's a lose, lose strategy. 
"So, how do I put a stop to it?  We've always done a fundraising event!"
First let's run the numbers.
Say you spend $50,000 of hard costs to throw an event. Add in staff time and it becomes $75,000. Now consider the priorities you de-prioritize like cultivating and pursuing more new prospects. You are now looking at a cost savings significant enough to hire at least one full-time development staff member and apply all of your saved time to focusing diligently on pursuing a relationship with a new major donor or foundation that you may actually retain and grow.
But if you just can't help yourself here are some simpler event alternatives that may work out for you:
Board-hosted events at a board member's home, corporate office, bowling alley, or elsewhere – are among my favorite. They're intimate, meaningful in conversation and require little to nothing from me or my team. They also allow me to focus on what my team does best: sharing our work with an interested audience and following up effectively with that small bunch to keep them engaged. One-on-one meetings are the most successful fundraising tactics for big gifts. We avoid them because they're intimidating and we feel they are hard to get. Take some of you and your board's time savings from that gala and put it here.
What would an event look like that is in direct service to your mission? This isn't for everyone, but I encourage you give it some thought. BioBus hosts evening science talks for anyone to join. 
When I attended, a scientist presented on gut bacteria. The attendees were residents from the neighborhood, kids from the school, board members, and curious New Yorkers like me. I still remember what I learned – and am grateful for the knowledge gained. My current organization, Generation Citizen, has Civics Day. Students from our classrooms present community action projects science-fair style, to guest judges like you and me (and our donors). It's the most inspiring day. Far more memorable than a plated steak dinner.
More than anything, take stock of your limitations. Devote your time to those who are already your champions. Partner with them to grow your network with patience, thoughtfulness, and persistence. You can stop throwing galas and golf outings and yada yada. I stopped and I've never been happier.
This article was originally published on May 4, 2018.