How to make a website for your nonprofit
You can create a visually appealing website without spending too much money or time.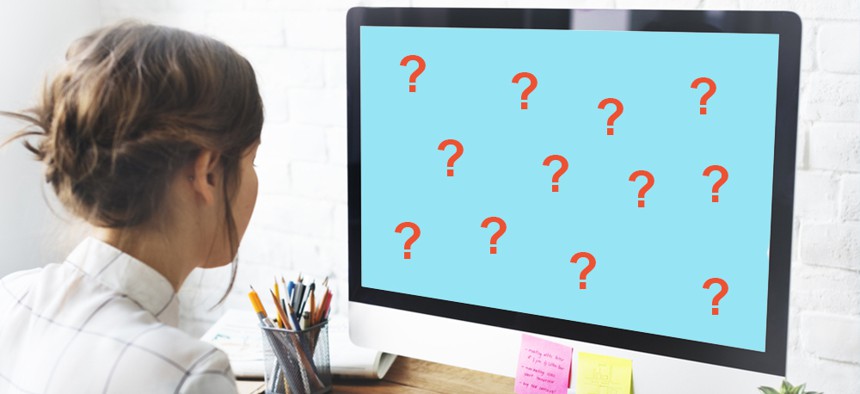 If you keep a few design principles in mind, you can create a visually appealing website that will amplify your nonprofit's voice and drive home your mission – all without spending too much money or time.
The Fairy Godsister mentors high-potential young women through the developmentally crucial ages of 16-24. We pair mentees with successful women to help them develop leadership skills, attain academic success, and grow both personally and emotionally. So we needed to make sure our website could effectively attract and communicate with potential mentors, as well as other supportive community members.
We've learned that you don't need to overcomplicate the process of developing a strong online presence. Below is the checklist we used to ensure our website would make a professional impression and inspire visitors to get involved. These basics can work for your nonprofit as well.
The basics: Design and domain
The first step – and often the biggest hurdle – is to establish yourself online by registering your domain and designing your website.
We're not developers, and between running The Fairy Godsister, raising funds, and everything else, we don't have the time or resources to learn to code from scratch. Fortunately with many website development platforms, you can drag and drop elements on your website and arrange them how you want on the page. We used wix.com because of its ease of use, powerful backend, and ability to quickly create a beautiful website. It helped us get our domain registered and create a professional online presence on a tight budget, and we we were able to invest the time we saved back into reaching our organization's goals.
To register a unique domain name for your website, use a domain registration service or inquire as to whether you can register your domain directly through your web design platform.
Content: Relevant and high-quality
Like many nonprofits, along with fulfilling our core mission The Fairy Godsister must raise awareness, fundraise and encourage people to volunteer. These are important goals, but if your cause is not apparent then it is going to be hard to get traction. This is where content comes in.
Because the details of your organization are so familiar to you, it can be easy to omit information that's actually critical to those learning about you for the first time. We kept our mission top of mind while we designed our website, making sure to feature it prominently in the header of our website. We also make each photo in our home slideshow link to pages where newcomers can find more information about who we are and what we do.
When writing your content, it's helpful to always think: what's my call-to-action? What do I want my site visitors to do? Once you answer these questions, make that action easy to achieve. Remove information that adds clutter and distracts from what you want site visitors to do. Ways to do this are simple: clearly display your mission on your homepage, and make links to volunteering opportunities or donations easy to find.
To make your donation or volunteering section standout, include buttons that are easy for people to find. We used Wix's Get Funding button which easily links to to our PayPal account - it can also link to any major bank account. You can also make the button big or colorful. On thefairygodsister.org, we put a pink circle around the donation button on our main menu, which immediately draws your eye to that specific link.
Getting technical: Keywords and SEO
Ok – you're online, you have a website and your domain is connected. Now, how will people find your amazing new website? This is when you have to start thinking about SEO: Search Engine Optimization.
When we designed our site, we learned that search engines rank your site based on keywords, inbound links and the frequency of visitors going to your site, all of which affect your ranking in Google search results. For The Fairy Godsister, we used words and phrases that we thought people might use in seeking a mentor or a mentee, or if they're interested in promoting leadership, solidarity and academic and personal growth among young women.
Some web building platforms integrate directly with Google. Our platform integrates with Google Search Console through its SEO Wiz tool which helped make The Fairy Godsister searchable almost immediately after we'd created it and helped us navigate making it rank higher in search results.
      4. Making it interactive: Blogs, newsletters, social media
Lastly, we wanted to make sure our visitors could interact with our site, so we started a newsletter to keep our volunteer network up to date on important events and activities. We created a Member's Lounge, where our volunteers and mentees can interact with each other and inspire each other through their own personal stories. Our website is also connected to our Facebook, Twitter, Instagram and LinkedIn. This way, we've made it easy for people to follow us in several places, increasing their chances of seeing something that might inspire them to get involved.
Getting online can actually be relatively inexpensive and take less than a day. In exchange, our website helps us fulfill our mission by getting our message out about how we are helping close the gender gap by empowering women.