Nonprofits
Nonprofits receive $50,000 awards to promote digital equity
The Siegel Family Endowment awarded grants to five organizations after New York City's Internet Master Plan was paused in June.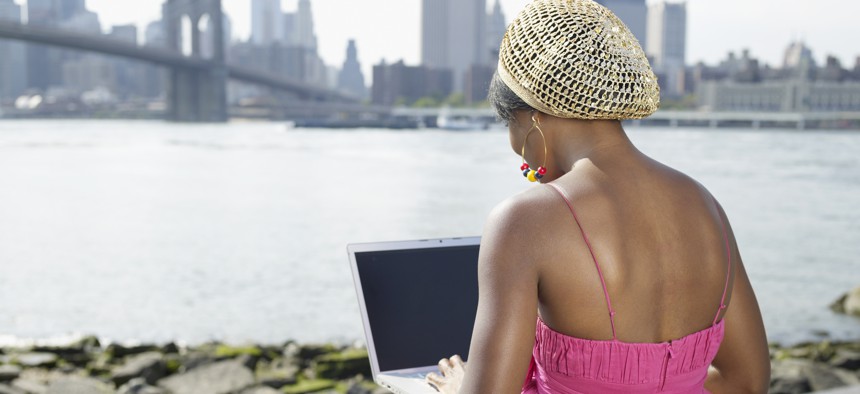 The Siegel Family Endowment has awarded $50,000 to five organizations at the forefront of efforts to make New York City digitally equitable for all. The community grants awarded to NYC Mesh, Red Hook Initiative, as well as the Queens and Brooklyn public libraries and one organization that asked to remain anonymous followed the Adams administration's decision last month to pause the city's Internet Master Plan, which would have expanded affordable high-speed internet access for millions of New Yorkers. 
"It was a surprise and sort of shocking," said Katy Knight, executive director and president of Siegel, of the pause. She also noted a lack of outreach from the administration to the community of people most affected by the move. "[Internet access] is at crisis levels in some communities because it is circular. You can sign up for benefit programs to help you access free [or] reduced cost internet, but usually you need to go online to do it," she told New York Nonprofit Media. 
The effects of COVID-19 essentially transitioned day-to-day life to exclusively online for many New Yorkers, with people needing internet access to attend school, go to work, be seen by a doctor via telehealth and even sign up for vaccines needed to curb the pandemic's spread. Knight, a native New Yorker who grew up in a working class family, said she has had to help her friends and family navigate online forms, applications, public health benefits, and more, facing plenty of difficulties regarding finding resources and filing for them correctly. She pointed out that the internet is much more than a space for social communication and entertainment. It is a lifeline for  millions of New Yorkers. 
While the Adams administration continues its pause, Knight pledged to continue fighting and organizing support to organizations receiving the grants and ensure all New Yorkers achieve digital equity."We're really excited to be able to hopefully use this announcement to promote the work of the organizations that we're [supporting]," she said, noting the importance of coalition-building and getting the word out. 
She encouraged individuals and organizations that wish to get involved to help provide internet access in communities that are lacking it, direct people to local libraries that provide online services and get directly involved with local groups,, not only the voices of larger nonprofits and philanthropists.