Nonprofits grow thanks to unrestricted funding from Brooklyn Community Foundation
Two organizations land the $100,000 Spark Prize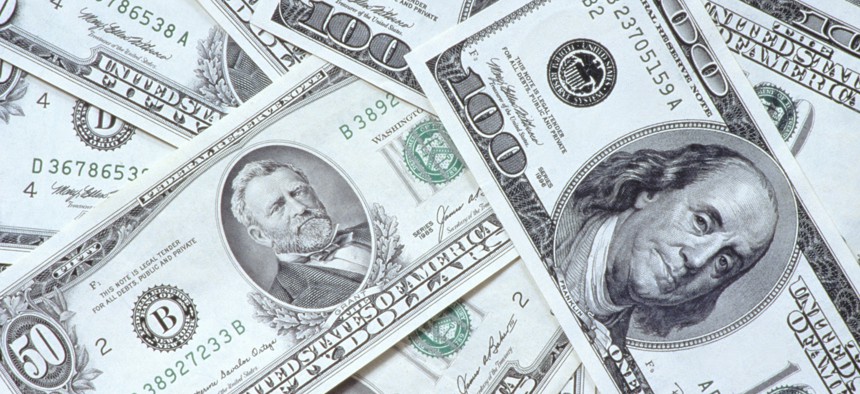 Cypress Hills Child Care Corporation and the Center for Law and Social Justice won the $100,000 Spark Prize from the Brooklyn Community Foundation back in 2019, an unrestricted grant awarded to organizations that hope to spark change for a "fair and just Brooklyn", as mentioned on the Brooklyn Community Foundation's website, and have been able to grow exponentially since then.
Grant recipients must be based in Brooklyn, have a commitment to equity, be values-driven, and have a vision for the future. Twenty finalists are selected, and five nonprofits are then chosen by the Spark Prize Committee through a competitive application process. 
Smaller organizations often are led by Black, Indigenous, and People of Color executive directors. Once the coronavirus pandemic hit, nonprofits called for support through unrestricted grantmaking and funding, trusting organizations to use the money for their needs and getting rid of the arduous administrative work organizations often face when reporting their spending. The philanthropic community then created a movement towards unrestricted funding, with Brooklyn Community Foundation, among other foundations, helping to lead that change.  
"Unrestricted funds, allows a nonprofit to dream. It allows you to really look at the needs of the community that you're serving, and be able to create the programming that best suits that particular population." said Jocelynne Rainey, president and CEO of Brooklyn Community Foundation. "So when you see that there is this new need and then you have unrestricted funds to be able to do that, then that's really giving you an opportunity to really be able to create a deep impact. I also think that unrestricted funds are hugely important because day-to-day operations of a nonprofit are extremely expensive, and there's a lot of resources that nonprofits require that are not always covered within a grant. So this gives them the opportunity to either pay staff or to increase wages. We know that the sector is historically underpaid, so It allows you to bring in staff in order to implement the work."
Now, there is an upward trend of unrestricted giving, a trend that hasn't always been there.
""Historically, most Black-led nonprofits attempt to move mountains with the funding capacity to mow lawns," said Lurie Daniel Favors, Executive Director of CLSJ. "Traditional funding models for philanthropic organizations often don't consider the capital challenges of BIPOC community-based non-profits, funding individual initiatives rather than organizational capacity. They often fail to recognize that these organizations operate with severely limited funding, particularly for day-to-day operations."
Since winning the 2019 Spark Prize, Cypress Hills and CLSJ have been able to successfully accomplish their goals of growth.
Cypress Hills Child Care Corporation's executive director of over 20 years had announced their retirement and needed a smooth transition for their new succession plan and ​​a strategic plan to guide its growth. 
"The  Spark Prize recognized and validated our efforts and allowed us to better plan, enhance and grow our much needed programs and services." said Maria Collier, Executive Director of Cypress Hills Child Care Corporation. "Most significant was the expansion of our bilingual parent curriculum that specifically promotes leadership and advocacy as well as parenting practices that foster children's early learning and development in a culturally-relevant manner."
The Center for Law and Social Justice, on the other hand, relied mostly on government grants since its founding in the 1980's. The organization hoped to develop other streams of funding to ensure stability and growth, but was unable to hire development staff. Now, the organization has been able to get 40% of its funding from non-government sources.
"When CLSJ won the Spark prize grant from the Brooklyn Community Foundation, the infusion of unrestricted funding allowed us to think beyond the immediacy of the programs in one particular funding cycle and invest in vitally necessary infrastructure development. CLSJ was able to plant seeds to secure our mission and vision that are now bearing fruit. The Spark Prize model sets a high bar for the type of funding partnerships that effectively support the mountain moving needs in our communities. When funding is limited to programs - it grows immediate needs. However, when philanthropic partners invest in infrastructure and allow organizations to direct how to spend those resources, that is how organizations can grow greatness." said Favors. 
Past Spark Prize winners include Girls for Gender Equity, Red Hook Community Justice Center and VOCAL-New York.
Correction: An earlier version of this story reported the wrong year for when Cypress Hills Child Care Corporation and the Center for Law and Social Justice won the $100,000 Spark Prize from the Brooklyn Community Foundation.