Nonprofits
MacKenzie Scott award goes to Chinese-American Planning Council
CPC is one of 343 nonprofit organizations to receive a grant from the author and philanthropist this year.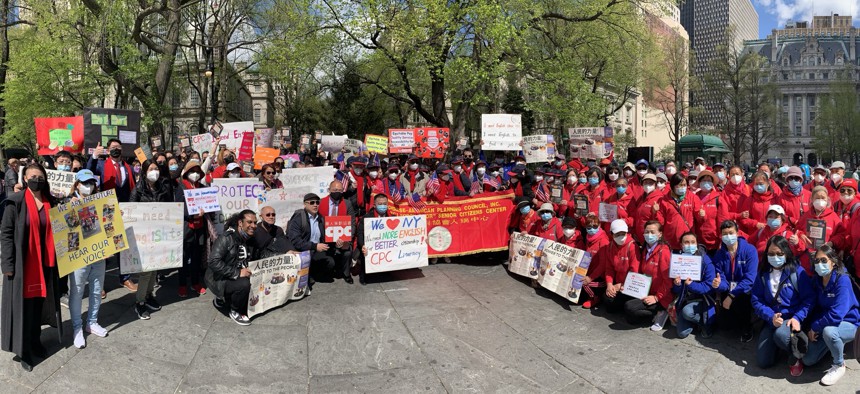 The Chinese-American Planning Council, the nation's largest Asian American social services organization, has received a large one-time grant from MacKenzie Scott. This grant will be used to support staff development, expand programming, and strengthen organizational infrastructure.
"During the pandemic, we provided over $4 million in bonuses to our human services, direct care, and home care workers. This grant will allow us to build upon our commitment to our staff in a sustainable way," said Wayne Ho, president and CEO of CPC.
 "Because government contracts limit staff compensation and do not cover the full cost of providing services, this grant will also supplement our advocacy efforts to ensure living wages for nonprofit workers," Ho added. "For years, we have been partnering with advocates, providers, and community members to fight for Just Pay for human services workers, Fair Pay for Home Care workers, and salary parity for early childhood staff."
The exact amount of the award to CPC was not disclosed. Scott does not use a foundation for her philanthropy and so is not required to report on the specifics of the awards she gives out. CPC also did not have authorization to reveal the amount it received. An analysis by Candid in 2021 identified a grant range of $750,000 to $126 million.
CPC was one of 343 organizations to receive a grant from Scott this year. Over the past few months, Scott gave out a total of almost $2 billion to nonprofits supporting underserved communities. In Medium post, she lists all 343 organizations she has donated to, including CPC. 
CPC serves over 200,000 individuals and families with their offerings of 50 programs in 35 sites across New York City. During the pandemic, they expanded their services and gave out nearly $7.5 million in cash assistance and child care scholarships and served nearly 400,000 lbs. of food to the community. CPC also advocates for the Asian American New Yorkers through legislative meetings, speaking engagements, and rallies to ensure equity and community safety. 
Editor's note: Wayne Ho is also a member of the NYN Media Advisory Board.