Nonprofits
SCAN-Harbor event raises more than $1 million
The 2022 Fall Gala celebrated the organization's youth and families under the theme, "Better Together."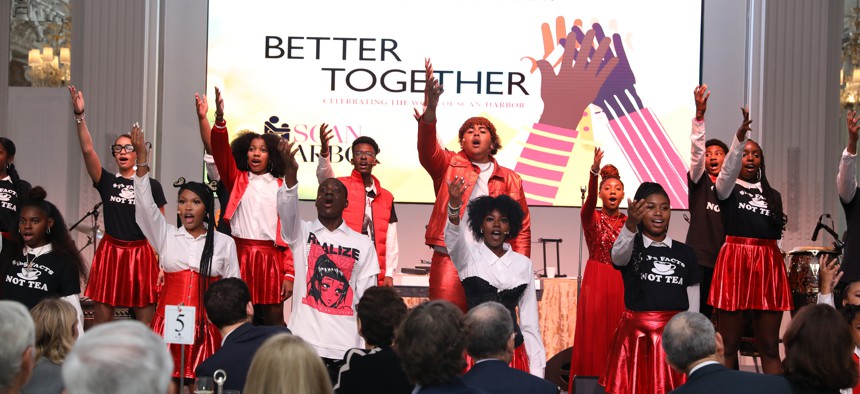 SCAN-Harbor has added an additional pledge from its 2022 Fall Gala, making the total raised more than $1 million since the inaugural event. 
The gala last month was held to celebrate the nonprofit's youth and families under the theme, "Better Together," reflecting the merger of SCAN New York and Boys and Girls Harbor in service to families in East Harlem, Harlem, and the South Bronx. 
The evening celebration came after SCAN-Harbor stayed safely open throughout the coronavirus pandemic, through the efforts of its staff and support from the SCAN-Harbor Board of Trustees. The event also was held in honor of Vanessa Ramirez, a SCAN-Harbor program director, who took action to protect the center that she oversees and its program participants during an emergency situation.
Also honored was Stewart Gross, a board member for more than 20 years who was given a "SCAN-Harbor Salute" for his service. 
"This evening was a celebration of that collaborative collective effort from everyone," said the organization about the gala. 
SCAN-Harbor noted the attendance of Department of Youth and Community Development Commissioner Keith Howard, DYCD Deputy Commissioner Dayrl Rattray, City Council member Althea Stevens, Bronx Borough President Vanessa Gibson, Assembly Members Eddie Gibbs and Latoya Joyner, Parks Commissioner Sue Donahue, Deputy Parks Commissioner Iris Rodriguez, crediting them for partnering with the organization to help make its impact.