Nonprofits
DYCD hosts second event in support of faith-based nonprofits
The agency offered information on how organizations can seek city funding.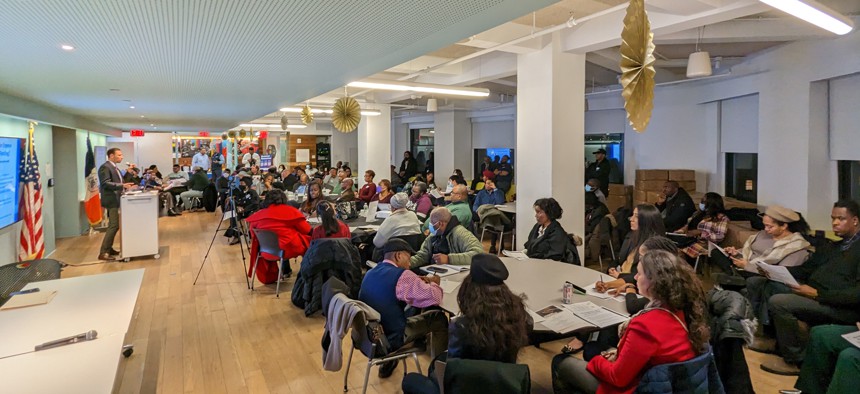 The New York City Department of Youth and Community Development hosted the event, How Faith-Based Organizations Can Access City Funding, this week focused on ensuring that faith-based organizations access the resources they need to apply for discretionary funding and other awards available from the city. 
Discussions at Tuesday's event at DYCD headquarters in lower Manhattan included the creation of PASSPort accounts, what to expect after being funded, the "dos and don'ts" of city funding and usage of community center spaces. It was a follow up to a similar event held by the agency in December.
Nearly two-thirds of the nonprofits surveyed by DYCD said they had wanted to learn more about accessing discretionary funding and "94% of the respondents said they would be interested in training and resources from the city" said DYCD spokesman Mark Zustovich.
"The wealth of information that we're passing along to our faith-based organization partners is different from past administrations. Having them understand the city process, the maze that's associated with funding for organizations who may be doing a service that traditionally weren't funded before and then having them ask questions and us providing the answers and then connecting them to the resources is something that was never done before," said DYCD Commissioner Keith Howard.
Attendees had the opportunity to learn about how to apply for funding, such as City Council discretionary grants. The application process for City Council discretionary funds opened Jan. 3 and will close Feb. 21.
"More than half of those surveyed didn't know the city council contract application period or how to complete the pre-qualification process" said Zustovich.
DYCD hopes to continue to continue being a resource to faith-based organizations, with the next event on Jan. 31 targeting Islamic organizations. Registration information can be found here.
The agency invests in a range of community-based organizations and programs to combat poverty and allow children and families in New York to thrive.