Nonprofits
Mother Cabrini Health foundation awards $165 million in grants
The funding will address the health-related needs of low-income New Yorkers.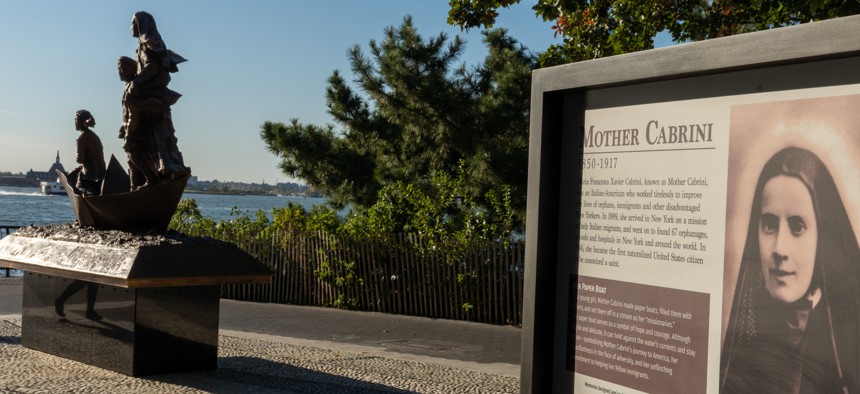 The Mother Cabrini Health Foundation awarded 538 grants to organizations to address the health-related needs of New Yorkers. The grants total $165 million and will support nonprofits serving low-income and underserved populations.
"At a moment when New York State's health needs are both acute and wide-ranging, the Foundation is supporting hundreds of programs addressing the needs of vulnerable New Yorkers and underserved communities across the state," said Alfred Kelly, chair and CEO of Visa and chair of the Mother Cabrini Health Foundation Board. 
"From building up our healthcare workforce and providing essential resources for immigrants and migrants, to investing in community-based providers that address chronic challenges from mental health to food insecurity, funding this year will again offer much-needed support to underserved communities." 
The complete list of this year's grant recipients can be found here.
In spring of 2022, the Foundation opened the application process for organizations seeking funding through an open process. They received over 1,500 letters of interest. Approximately 46% of the grants were for $250,000 or more.
Now, the Foundation has awarded approximately 2,200 grants totaling nearly $635 million.
This year's grants invest and serve organizations across a broad spectrum of different issues. Some key investments include $17M for resources supporting immigrants and refugees, $14 million to destigmatize and increase access to mental health and $14 million supporting workforce development.
These grants hope to complement the efforts of local and state government, such as healthcare worker shortages to the decline in mental health, allowing opportunity for the philanthropic sector to play a supportive role in these efforts. 
"In our fourth year of grantmaking, the Foundation continues to support nonprofits with whom we have established long-term partnerships while also uplifting new, innovative programs,"
said Kathryn Ruscitto, chair of the Mother Cabrini Health Foundation's Regional Grants Committee. 
"In every corner of the state, our grantees tirelessly serve their communities while mitigating impediments around social determinants of health and breaking barriers to improve health outcomes,"