Opinion
Real Talk: New York City Mayor's Office of Criminal Justice - A litmus test for procurement reform
Looking at a tiny agency and the potential for working through its backlog of delayed payments.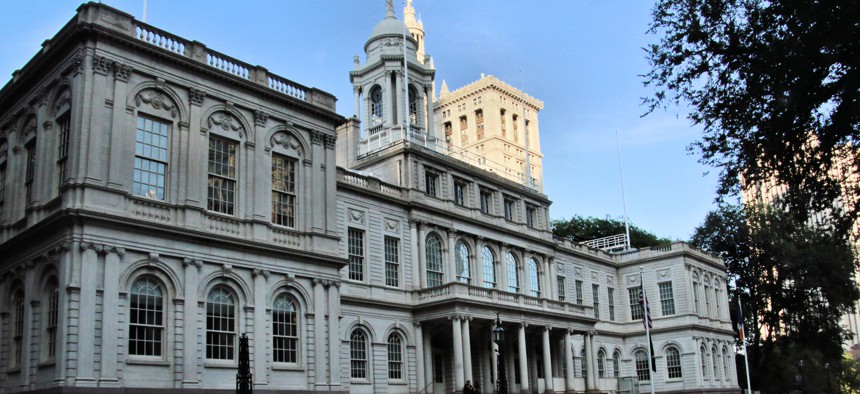 We have heard from a number of nonprofits that are in difficult financial straits because of delayed payments by the Mayor's Office of Criminal Justice (MOCJ). Difficult enough that some struggle to make payroll and might even be unable to pay their staff who are often people of color, working hard under difficult conditions, and deserving to get paid. (Not paying them would also be a violation of New York labor law.) 
This might seem surprising at a moment when Eric Adam's administration seems rightly focused on the issues of racial, social, and criminal justice that dominate our city life, but to insiders, it comes as no surprise since MOCJ has been catastrophic from a procurement standpoint for several years. 
Let's review the facts based on the city's own data: 
Over the last five years, MOCJ has issued 354 new contracts (i.e., excluding amendments) totaling $1.2 billion: 96% of these were registered after the start date (avg. 436 days): discretionary items were 100% late (avg. 493 days) while new non-discretionary contracts were 89% late (avg. 336 days). More than half (53%) of the contracts were registered after all the work had been completed. (Note: The NY State Division of Criminal Justice Services is almost as bad. Open Book shows its contracts are 90% late (avg. 170 days.))
The nonprofits receiving these new contracts had incurred $437 million of costs before these contracts were even registered. Since the city never pays anything prior to registration, and borrowing against unregistered contracts is close to impossible, this creates tremendous financial pressure. (After registration, nonprofits received 75% of what they were owed within two months and 95% within six months.) 
There are 61 new contracts from fiscal 2019-2023 that remain unregistered, totaling $65 million. On average these are 462 days late, and the nonprofits have done $43 million of work for which they have received nothing. 
Including amendments, MOCJ has a backlog of 87 unregistered contacts outstanding (Fig 2B). Over the last 12 months, MOCJ has registered an average of 4 contracts per month. At this rate, it will take almost two years to work through the backlog before consideration of the new fiscal 24 contracts. 
The situation at MOCJ is no secret but the responses ("MOCJ was never set up to be a contracting agency" – "MOCJ is being folded into DYCD" – "MOCJ is really understaffed" – "MOCJ has more discretionary contracts than most agencies") are profoundly unresponsive to the financial predicament that some MOCJ-funded organizations face right now. A nonprofit that is worried about being able to pay its front-line staff this month can't simply be told all the reasons why things will be probably better next year (even if they will). 
Unlike the Department of Education, MOCJ is no behemoth. It is a tiny agency that sits within the mayoralty so it would seem easy to send in a swat team to help them work through the backlog given a modicum of political will. (If there were out-of-pocket costs involved, philanthropy might even help foot the bill.) Given this, it is perplexing that the situation has been allowed to fester for so long. And the longer it does the less nonprofits, their staffs, and the city's philanthropic funders will continue giving the administration the benefit of the doubt with respect to procurement reform. 
Mayor Adams came in with a promise to "get stuff done" and it's high time to do just that. Fixing the problems at MOCJ is a golden opportunity to demonstrate that this administration cares about its nonprofit partners and is serious about procurement reform. "We are working on it!" lasts only so long. MOCJ needs help and it needs help now. It's been 15 months and the clock is ticking.
Nore: The analysis supporting this article is available in this research note.
John MacIntosh is a partner at SeaChange Capital Partners, which helps nonprofits complete transactions including mergers, acquisitions, joint-ventures, financings, divestments and dissolutions.
NEXT STORY: Nonprofit hits $100M fundraising milestone