The Latest from Met Council ... NYC budget reactions ... SCO Family of Services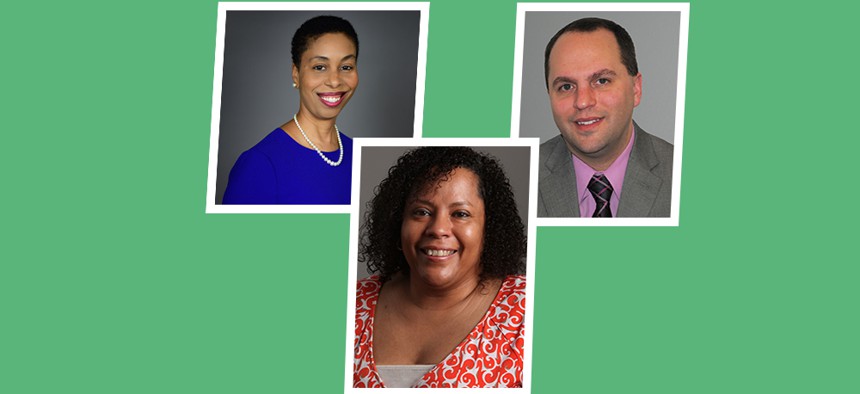 There are three news executives at SCO Family of Services, according to a press release. Jennifer Outlaw is the new chief program officer, where she will oversee programs for children and families. She previously worked at HeartShare St. Vincent's Services as senior vice president of integrated health services. Stephen Mack is moving up to chief financial and administrative officer from his position as chief financial officer. And then Madeline Martinez has been promoted to chief of staff. All three executives will work under Executive Director Keith Little, who assumed his post at the beginning of the year.
The Federation of Protestant Welfare Agencies expressed support for the budget deal reached by New York City Mayor Bill de Blasio and Council Speaker Corey Johnson earlier this week.
"The commitment of a first-ever $106 million in initial funding for the Fair Fares discount MetroCards program will assist hundreds of thousands of struggling New Yorkers, as will expanded summer youth employment and increased afterschool funding," according to the organization's June 12 statement.
But the Human Services Advancement Strategy Group, a coalition of groups representing more than 2,000 organizations that also includes FPWA, had a less than enthusiastic response to the deal in a June 12 statement:
"We are disappointed that the final FY2019 New York City Budget … does not contain the urgently needed investments in the sector that we identified as crucial and also supported in the City Council Budget Response. In particular, we called for increased funding in the areas of indirect expenses, fringe benefits, insurance, and occupancy costs – areas that are critical to the fiscal, administrative, and operational integrity of the sector."
New Yorkers for Children has won a new contact from the New York City Administration for Children's Services, according to the city. The amount of the new contract for family foster care services was not included in the post, which did state that the contract will run until 2020. Lutheran Social Services of New York meanwhile secured a $331,000 contract to provide nonsecure detention on behalf of ACS, according to the city.
More than 300 people attend the Met Council on Jewish Poverty's annual legislative breakfast on June 3. The event was held at the Yale Club of New York City in Manhattan, Queens Gazette reports. Assembly Speaker Carl Heastie was on hand, as were state Comptroller Thomas DiNapoli and New York City Public Advocate Letitia James and other elected officials from state and city government.
Send your press releases, photos, and word of your latest happenings to reporter Zach Williams at zwilliams@nynmedia.com.
The original version of this article misstated Stephen Mack's new role at SCO Family of Services. Mack is the chief financial and administrative officer, not chief administrative officer.