The Latest from Foundation for Jewish Philanthropies ... NYC contracts ... Coalition for the Homeless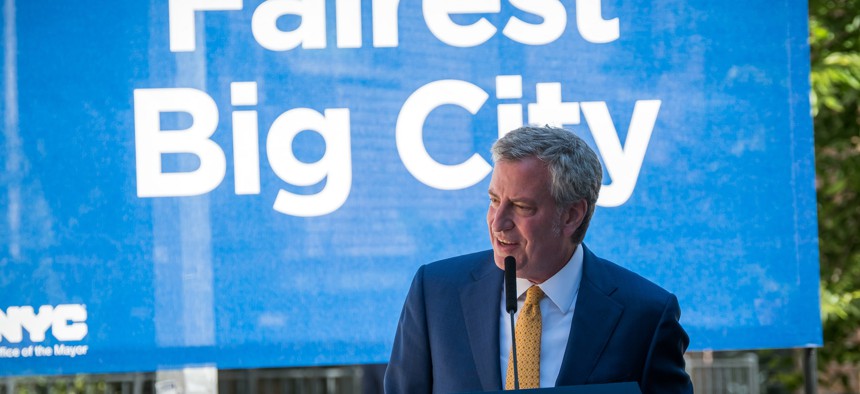 Peter Fleischmann, CEO of the Foundation for Jewish Philanthropies, has been put on leave. The Buffalo News reports that the move comes as an outside firm reviews the policies of the organization that Fleischmann has led since 1982.
"The auditors are looking at processes related to the handling of donations to the foundation, attorney Raymond Fink, the board president, said on Thursday. He declined to discuss what prompted the audit but said officials don't suspect any criminal activity took place and he specifically said there is no evidence of theft of funds or embezzlement," the paper writes
The recent contract blitz by the New York City Department of Health and Mental Hygiene continues, with the release of at least seven new contracts in yesterday:
Nonprofit Coalition for the Homeless is not happy with the announcement yesterday by New York City Mayor Bill de Blasio that the city had financed the creation or preservation of more than 32,000 units of subsidized rental housing in the past year.
Statement From Coalition For The Homeless On @NYCMayor's 'Record' Housing Plan https://t.co/0ywlnfYyjV #HouseOurFutureNY pic.twitter.com/rv3hwHeMuu

— Coalition for the Homeless (@NYHomeless) July 19, 2018
Policy Director Giselle Routhier also got in on the action:
Some records are good, but record homelessness is not one of them. Luckily your historic plan could actually meaningfully reduce homelessness if you allocated 30k units, including 24k new construction, to homeless NYers @NYCMayor #HouseOurFutureNY @courtneycgross

— Giselle Routhier (@Giselle_Ashley) July 19, 2018
Send your press releases, photos, and word of your latest happenings to reporter Zach Williams at zwilliams@nynmedia.com.