The latest from Open Society ... Rising Ground ... NYC contracts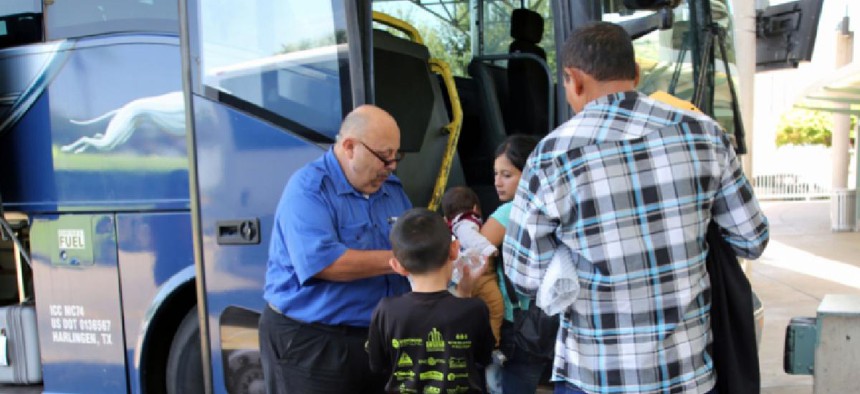 Rising Ground is formally joining with Edwin Gould Services for Children and Families, according to a tweet from Rising Ground, which changed its name from Leake and Watts earlier this year.
"Through this partnership, Edwin Gould has become a subsidiary of Rising Ground with Rising Ground assuming all administrative functions for the two organizations.," reads a press release. "Henceforth, both our organizations will operate under one uniform set of policies and practices, guided by the same mission, values, expectations, and vision, as we expand services to more New Yorkers facing adversity."
Big news! Rising Ground andZ Edwin Gould Services for Children and Families are formally joining together. https://t.co/qCOeXXKXOU #nonprofits #NYC #fostercare #disabilities #innovation pic.twitter.com/DpVtKdbfaI

— Rising Ground (@risinggroundny) August 17, 2018
The move follows a series of other high-profile mergers among New York nonprofits in recent months, highlighting a challenging climate for many organizations.

"The merging of our organizations takes place in a dramatically changing landscape where nonprofit human services organizations are under increasing pressures to be efficient and demonstrate results. Partnership and consolidation are increasingly common. We are grateful to several of our foundation partners for lending their support to this partnership. The New York Merger, Acquisition, and Collaboration Fund (NYMAC) awarded us an $80,000 grant to help cover the administrative costs of the merger. A $45,000 grant from the Redlich Horwitz Foundation is helping with the integration of our two foster care programs. A $250,000 grant from the Booth Ferris Foundation is supporting the development of a new Centralized Access and Referral Department to ensure an individual or family that enters a single program can be assessed for other needs and receive coordinated support."
St. John's Residence for Boys has received a $13.7 million contract renewal from the New York City Administration for Children's Services, according to the City Record. The money will fund non-secure placements  services for juvenile offenders. Urban Strategies has won a $1.1 million contract from the city Department of Homeless Services to provide homeless services at 808 Saratoga Ave. in Brooklyn.
The Mayor's Office of Criminal Justice gave an $8.9 million contract renewal to the Fund for the City of New York/Center for Court Innovation to fund a supervised release program in Brooklyn. The parties also agreed on a $10 million contract for similar services in the Bronx.
The Open Society Foundations have brought two new executives on board. Kavita Ramdas is the new director of the Women's Rights Program at the New York City-based foundation. She founded and led KNR Sisters, a consulting venture focused on social justice movements and philanthropy, according to a press release. Ramdas will assume her new position on Sept. 25.
Ayisha Osori will be the new executive director of Open Society Initiative for West Africa. She has previously worked with the World Bank, United Nations Children's Fund and will formally join Open Society on Sept. 4, according to a press release.
The federal government needs to provide answers about migrant children still waiting for reunification with their families, according to New York City Speaker Corey Johnson and Councilman Carlos Menchaca. The two city lawmakers sent an Aug. 18 letter to Kirstjen Nielsen, secretary of Homeland Security, U.S. Attorney General Jeff Sessions, Alex Azar II, secretary of Health and Human Services, and Steven Wagner, acting assistant secretary, Administration for Children and Families, claiming the city has been kept in the dark by federal officials.
"To this day, we are still forced to rely on unofficial, sometimes leaked, information provided by employees and investigative reporters," reads the letter. "We do not even have a verified count of the number of separated children in the City or those who have been reunited with parents, to date.
"This situation is untenable and unacceptable. We must have accurate and timely information so that we can provide these children with appropriate services."
Send your press releases, photos, and word of your latest happenings to editor Zach Williams at zwilliams@nynmedia.com.