The latest from Nonprofit Power 50 ... Her Justice ... NYC contracts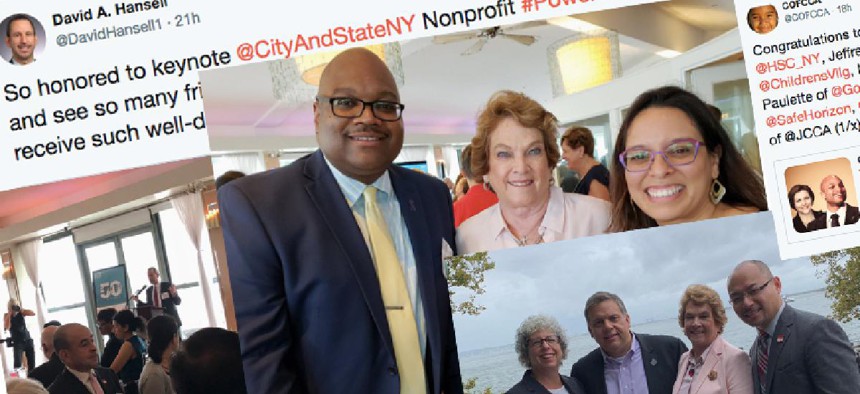 Bedford Stuyvesant Restoration Corporation raised more than $800,000 at an Oct. 9 event. The money will benefit community development efforts in central Brooklyn. Among those honored at the Manhattan event was Kerry Kennedy, president of Robert F. Kennedy Human Rights foundation, who received recognition for her civil rights activism. "There is nothing my father did as a United States senator that made him more proud than his work co-founding the Bedford Stuyvesant Restoration Corporation," she said at the event, according to an Oct. 11 press release.
More equity is needed in how New York City awards contracts to minority and women-owned businesses:
In yesterdays Contracts Committee hearing, we pointed out NYC awarded approx 50% of prime contracts to MWBE firms owned by Asian men while roughly 43% of subs went to firms owned by white women. While we applaud these successes, it seems there's now a disparity within a disparity pic.twitter.com/JDggPeWDxI

— Justin Brannan (@JustinBrannan) October 11, 2018
Kathleen Turner made a special appearance at an Oct. 10 event commemorating the 25th anniversary of the nonprofit Her Justice. But she wasn't alone in providing star power at the event, held in midtown Manhattan. Broadway star Lesli Margherita performed for the 250 attendees. Photos of the event are available here.
Couldn't make it to the 2018 Nonprofit Power 50 event in Manhattan? Here's what you missed at the Oct. 11 event.
Couldn't make it to the 2018 Nonprofit Power 50 event today? Here's what you missed #Nonprofit50 ⚡️ "City & State Nonprofit Power 50"https://t.co/zFW2SzIDXl

— NYN Media (@NYN_media) October 11, 2018
Here's what David Hansell, commissioner of the Administration for Children's Services, had to say: