Slack and the latest New York City contracts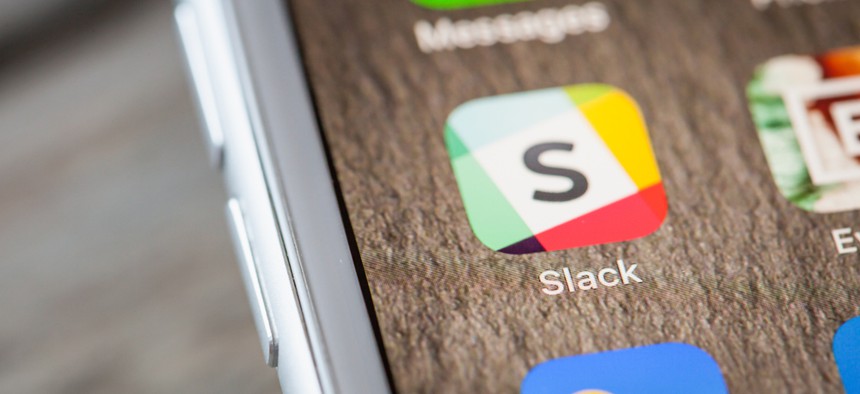 The New York Legal Assistance Group has added two new executives. Jodi Ziesemer will be the director of the Immigrant Protection Unit at the New York City-based nonprofit. She previously worked at Catholic Charities as the supervising attorney of a program focused on unaccompanied minors. Joining her at NYLAG is Melissa Lim Chua, who will be the unit's associate director, according to a Jan. 9 press release. Chua has worked as an adjunct professor of immigration law at the Benjamin N. Cardozo School of Law at Yeshiva University. She previously worked at NYLAG from 2008-2015.
A New York Foundling staffer knows the struggles of foster care teens firsthand. A Q&A on the nonprofit's websites tells how "Trystan" worked his way through adversity as a teen to earn a master's degree from New York University, where he interned with the same organization that helped him as a foster care youth. Now he works at a foster care prevention program. Read the interview here.
The New York City Department of Social Services is down with Slack. A new contract will deliver a one-year subscription of the productivity software – which stands for Searchable Log of All Conversation and Knowledge – to the city agency through June 2020, according to the City Record. "It facilitates asynchronous and synchronous communications between team members across multiple physical locations," reads the post. "Slack is the only service that meets the integration, security, and operational needs of our development teams." The city agency is also finalizing a $373,466.24 contract with Tampa-based Kforce Government Solutions.
Mobilization for Justice will provide legal services for the working poor, per a $455,000 contract with the Department of Social Services. A $441,840, six-year contract between the department and GEEL Community Union Avenue HDFC will provide single-room occupancy housing for homeless adults. NYLAG will provide $750,000 of legal services for low-income New Yorkers via a contract with the department.
A new grant program helps nonprofits build on their weaknesses. The Youth Service Improvement Grants aim to support organizations that serve young people from ages five to 25 in New York City. "The YSIG program is unique in that it urges applicants not only to discuss their organization's promise and potential, but to identify gaps or challenges in the services they provide," reads a post on the program's website. "The program asks applicants to be critical and reflective, to consider why and how complications exist, and to articulate how they intend to improve the ability of their programming to provide positive impact for youth." The deadline to apply is March 7 at 3 p.m. More information is available here.