VOCAL-NY has been keeping busy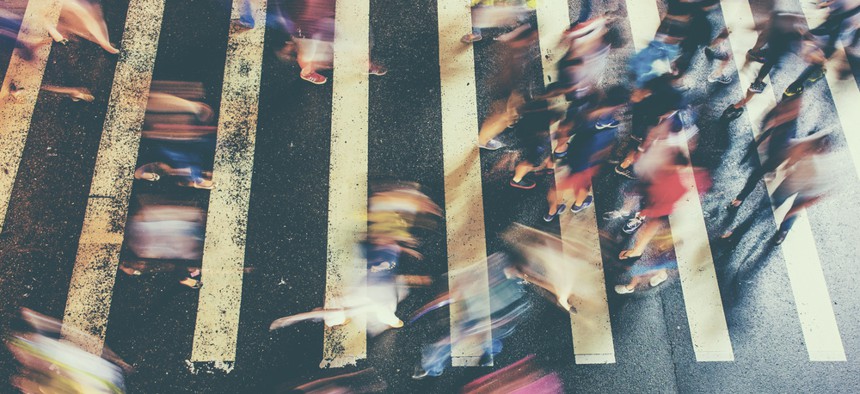 Nonprofits and city lawmakers rallied in front of New York City Hall on Monday. The rally was held on the same day as an oversight hearing by the City Council Committee on Housing and Buildings. At issue was a bill that would require real estate developers to set aside for the homeless at least 15 percent of units in buildings that receive city funding, according to a Jan. 14 press release. Groups in attendance included the Coalition for the Homeless, VOCAL-NY, and Urban Pathways.
"It's clear that we as a City need bold strokes to help our fellow New Yorkers out of homelessness," said Councilman Rafael Salamanca Jr. "New York City has reached a record high population of homeless people sleeping in shelters nightly and this all happened under (Mayor Bill de Blasio's) watch. His housing plan is clearly not serving some of the neediest New Yorkers, and I hope today's hearing on my bill brings us one step closer to addressing this crisis."
It was a busy day for VOCAL-NY, which also sent advocates to Albany for the first day of legislative business of the year. They met with lawmakers to try to win support for ongoing efforts to pass legislation that would end cash bail, expand discovery in criminal trials, and make trials progress faster statewide.
But that is not all that the nonprofit has in store for state lawmakers this month. A Jan. 23 rally will seek to build support for ending the AIDS epidemic. More information is available here.
Need a grant for a community program? State Assemblyman David Weprin and Citizens Committee for New York City might just have you covered:
The Honorable @DavidWeprin of @NYSA_Majority is sharing grant opportunities for local grassroots organizations & #volunteer groups! We're so thankful! All @NYCSchools, @nycha tenant groups & even brand new #neighborhood groups are encouraged to apply! #NeighborhoodGrants #Queens https://t.co/XTgNR3Fi70

— Citizens Committee (@CitizensNYC) January 15, 2019
The Chinese-American Planning Council has a new director at the Nan Shan Senior Center in Flushing, Queens. A Jan. 14 press release states that Peter Cheng will take on that position following the retirement of Michael Wang, effective Jan. 31. Cheng has worked previously as the director of the New Americans Opportunity Center at Asian Americans for Equality and as executive director of the Indochina Sino-American Community Center from 1998 to 2012, according to the press release.
The New York Foundling has opened a new mental health clinic in East Harlem. The Home of Integrated Health will serve 200 families with children between the ages of five and 18 years old, according to a Jan. 14 press release. It will also accept referrals from school counselors, court services, foster care providers, community agencies, and walk-ins. A community-based program is in the works to target behavioral problems and other youth health issues across the neighborhood.