A nonprofit oral history project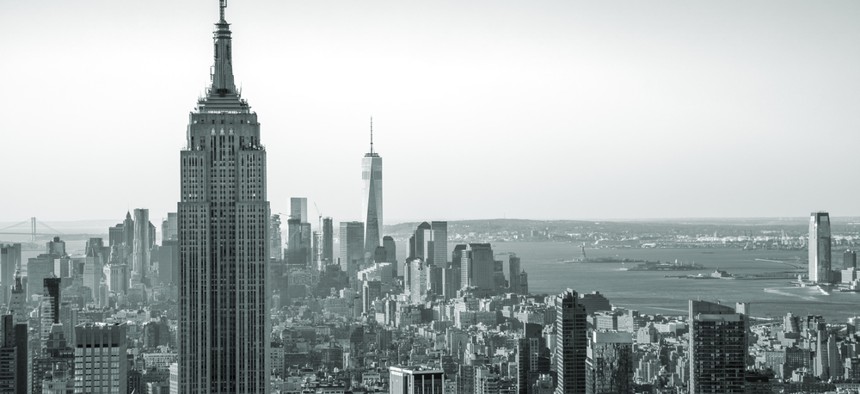 The Jewish Board of Family & Children's Services is doing an oral history project. In honor of the nonprofit's 145th anniversary, it has put out a call for stories from volunteers, donors, advocates, and other people involved with the organization over the years. It began life on April 26, 1874 as the United Hebrew Charities before changing its name to the Jewish Family Service of New York. It gained its current name after merging with the Jewish Board of Guardians in 1978, according to a press release. Anyone with a story to tell can email hello@jbfcs.org.
The Wild Apricot blog lists 42 free nonprofit-related webinars in May. The offerings span from data security and social media help to figuring out how to sharpen the right "assertive ask" on the fundraising side – and all of them are online and free of charge. Here are a few highlights from the full list that caught NYN Media's attention:
The New York Civil Liberties Union has a new video illustrating the social costs of metal detectors on students. It is all part of an effort that goes back at least more than 10 years that urges city officials to consider how school security empowers systemic inequality.
"Dehumanizing."

"Unsafe."

"Like being put into a cage."

NYC public schools students talk about how it feels to go through metal detectors to enter their school:pic.twitter.com/EtdAi44S8g

— NYCLU (@NYCLU) April 27, 2019
The Administration for Children's Services is loading up on tablets and charging accessories. The Northport, N.Y.-based Empire Electronics is selling the agency $133,547 worth of "tablets and charging carts," according to the City Record. Ferncliff Manor in Yonkers has received a $274,111.69 contract from the agency to provide foster care services for children with special needs.
Nonprofits have something to say about Mayor Bill de Blasio's latest budget proposal. The mayor did not include money in his $92.5 billion spending plan for #FairFutures, a nonprofit-led effort that aims to help foster care youth as they transition into adulthood.
"We are deeply disappointed that the executive budget does not include funding to offer long-term coaching and robust academic, vocational, and life skills supports for foster youth from middle school through age 26," reads a press release from a coalition pushing for $50 million in funding. "Investing in proven strategies to transform outcomes for the City's most vulnerable young people is not only the right thing to do, but will save taxpayer dollars as well. We urge the City Council and the Mayor to work together to secure this funding in the final budget, ensuring every young person in foster care has access to the foundational supports they need to thrive."    
The Chinese American Planning Council has its own qualms with de Blasio's proposal. Here are four keys points, taken verbatim from a press release:
Baselining adult literacy funding to ensure consistent programming to meet the needs of Limited English Proficiency New Yorkers.

Funding for salary parity between early childhood teachers in community-based organizations and DOE teachers, who do the same jobs with the same qualifications for vastly different pay.

Funding to address the chronic underfunding in the nonprofit human services sector, especially including $110 million towards right-sizing the underfunding of indirect rates in contracts.

Funding to address community-based legal services for immigrant New Yorkers, who have experienced a surge in need for legal support, yet struggle to find in-language services.