Machine learning analyzes New York nonprofits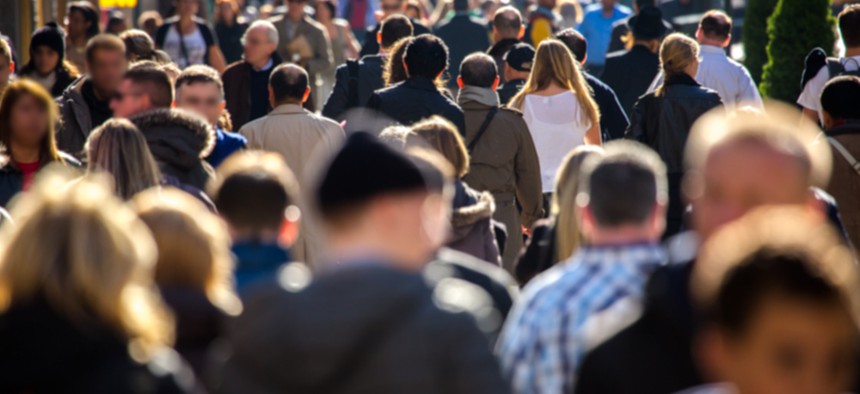 Two nonprofit leaders appeared on NY1 last week to discuss jail conditions in New York City. Insha Rahman of the Vera Institute of Justice, and Stanley Richards, executive vice president at The Fortune Society, appeared on "Inside City Hall" during renewed scrutiny of the city's plans to close jails on Rikers Island and replace them with four jails in each borough except Staten Island. See the discussion here.  
New York City is devoting additional resources to combat youth homelessness. Several city agencies will be involved in the effort, which includes additional funding and the creation of the new post of senior adviser for youth homelessness, Mayor Bill de Blasio announced on July 12. The senior adviser will be responsible for "overseeing the development, implementation, and expansion of such interagency initiatives, and collaborating with members of the taskforce to continue take efforts to address youth homelessness even further," reads a press release. 
Here are a few highlights from the press release:
The Department for the Aging will connect youth experiencing homelessness to housing opportunities through their Home Sharing program, effective immediately

Youth who have experienced homelessness will help the Mayor's Office of Economic Opportunity develop a new mobile service, including $200,000 in funding.

A relaunch of the Youth Experiencing Homelessness page on the website of Generation NYC to help guide youth to services.
There is a new executive director at St. John's Residence for Boys. Jennifer Horsley is taking on the position after serving for six months in an interim basis, according to a July 12 press release. She began her career in child welfare more than 20 years ago at Little Flower Children and Family Services of New York, of which St. John's is a part. She has a master's in social work from Adelphi University and is a longtime Queens resident. 
More New York nonprofits work with "vulnerable populations" than any other group. That's the conclusion of an analysis by Civis Analytics. The Chicago-based company analyzed hundreds of thousands of IRS tax returns and used machine learning to categorize organizations by keywords within mission statements. 
Fast Company reports that there are roughly 1.4 million nonprofits across the country, with significant regional differences that help determine what types of needs organizations are trying to meet. Serving "vulnerable populations" is the top goal in New York, where nonprofits are not as well-funded as in other states. 
Other factors make Big Apple nonprofits different than those in other areas of the country. "In New York, culture creeps into the top four in terms of most numerous organization types, likely reflecting the prevalence of arts organizations and other creative industries in New York City," the report states.
The company provided NYN Media with some additional state-specific data after we wrote about it in First Read last week.:
 
A previous version of this article misstated the location of the headquarters of Civis Analytics.