New public policy fellows at the Rockefeller Institute of Government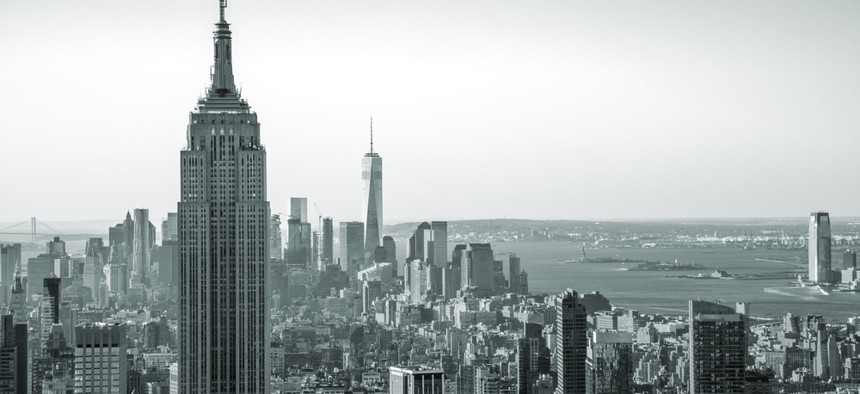 The executive director of Phipps Neighborhoods has something to say about ICE raids. Dianne Morales appeared on WBAI's "City Watch" to discuss the impact that immigration has had on New York City. She was joined on the show by state Sen. Gustavo Rivera of the Bronx, City Council Speaker Corey Johnson, and Sonia Lin, general counsel of the Mayor's Office of Immigrant Affairs.
Young adults with special needs got some recognition from State Senate Majority Leader Andrea Stewart-Cousins over the weekend. The Westchester Democrat gave the opening remarks at a July 11 event that recognized 250 youths who volunteered their time this past year to package 200,000 pounds of donated medical supplies bound for places like Puerto Rico, Uganda and elsewhere. Yonkers Mayor Mike Spano also spoke at the event, according to a press release. 
There are four new public policy fellows at the Rockefeller Institute of Government. The quartet, who will spend the next year examining issues like higher education, municipal finances, and the social safety net, according to a July 15 press release, are:
Amalia Dache, an assistant professor at the University of Pennsylvania. She will study local governments in western New York to collect data on the racial, transit and economic factors that limit access to higher education. 

Michael Klein, a professor of international economic affairs at Tufts University. He will research the affordability and accessibility issues in higher education this year.

Gregory Rabb, a political science professor at Jamestown Community College. He will examine how 10 small cities across the state have dealt with fiscal issues this past year.

Tara Watson is a professor of economics and chair of the public health program at Williams College. She will study how the social safety net has been implemented in New York state.
There are two new board members at the Vera Institute of Justice. Caron Butler is a former NBA all-star who was involved in the justice system as a teenager. As an adult he has tried to foster better relationships between youth and law enforcement and is the founder of the 3D Foundation, according to a press release. J. Clifford Hudson has a background in business and is a former chairman of the Foundation for Oklahoma City Public Schools.