Nonprofit leaders gather on Long Island to talk trends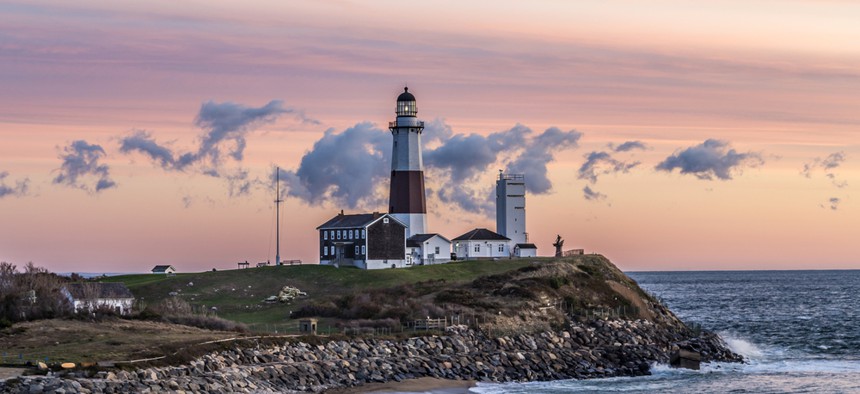 The New Jewish Home has a new chief financial officer. Mark Weiss will be CFO of the 150-year-old nonprofit, according to a press release. He has most recently worked in a similar capacity at Montefiore in Cleveland, Ohio.  
"Mark Weiss brings a wealth of experience as a top-level financial executive with a deep understanding of the complex health care system serving older adults," said Jeffrey Farber, president and CEO of The New Jewish Home. "He will be an integral member of our executive team as we continue to develop and implement a financial strategy that enables The New Jewish Home to maintain a tradition of excellence."
The Westchester Community Foundation has a new member of its board. Daniel de Menocal, Jr. was recently elected to the board, according to a press release. He previously worked as the head of equity capital markets at BNY Mellon Capital Markets before he retired. His is also a past president of the Bedford Village Chowder and Marching Club and has served on the boards of the Community Center of Northern Westchester and The Bedford Association.
Center for Urban Community Services has received a $44.1 million contract from the New York City Department of Health and Mental Hygiene. The money will fund supportive housing services, according to the City Record. The department awarded a similar, $4.4 million contract to Goddard Riverside Community Center, and a $1.5 million contract to Encore Community Services. Community Access is getting a $725,515 contract to provide single room occupancy housing, while Goodwill Industries Of Greater NY and Northern New Jersey is getting a $596,520 contract to support a program helping people with autism.
Nonprofit leaders gathered on Long Island on June 27 to discuss sector trends. Topics included software transitioning, accounting, and updates in legal and industry trends. Here is a Powerpoint of the discussion, which included Ken Cerini, managing partner at Cerini & Associates; Matthew Burke, a partner at Cerini & Associates; David Goldstein, a partner at Certilman Balin Adler & Hyman; and Jacqueline Tiso, founder and CEO of JMT Consulting.
The original version of this article gave an incorrect title to Ken Cerini, managing partner at Cerini & Associates, and misstated the name of the Westchester Community Foundation.