Where uninsured people live in New York City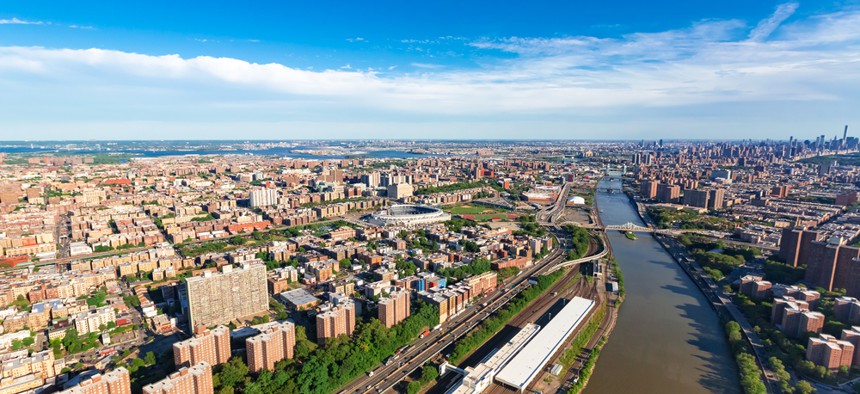 The Community Foundations of the Hudson Valley needs a new leader. President and CEO March Gallagher has left the organization to run for Ulster County comptroller. Nevill Smythe will take over as interim president while a search committee formed by the nonprofit's board searches for a new leader, according to a press release. Smythe previously served as vice president of programs at the nonprofit from 2003-12. Longtime board member Jeffrey Wood has also become chairman of the board, which has added to its members public housing advocate Wesley Lee.
Still She Rises is going its own way after starting out as a part of The Bronx Defenders. The Tulsa, Oklahoma-based organization is the first public defender office in the country dedicated exclusively to representing mothers in the criminal justice system. It declared its "independence" from The Bronx Defenders on its first day as a registered 501(c)(3).
Still She Rises celebrates its own "Independence Day", embarking on its first day as an independent 501(c)(3). pic.twitter.com/ubdkO5CefB

— stillsherises (@still_she_rises) July 1, 2019
What does the 2020 census mean for disabled people? A new study from the Center on Poverty and Inequality at Georgetown Law School considers that question in the wake of the U.S. Supreme Court decision striking a citizenship question from the upcoming count of everybody in the United States. 
Along with other hard-to-count populations, people with disabilities are at a greater risk of being missed in the #2020Census. Read the latest issue brief we co-authored with @NDRNadvocates. #disabilitycounts2020 https://t.co/taDEorPR1I pic.twitter.com/suwl05FEo0

— Center on Poverty (@GtownLawPovCntr) July 1, 2019
A new analysis by the New York City Independent Budget Office shows where uninsured people live compared to New York City Health + Hospitals locations. New York City Mayor Bill de Blasio announced in January an expansion of the city-funded New York City Health + Hospitals initiative that would give uninsured people access to a primary care provider, which was meant to alleviate pressure on local emergency rooms. While many public hospitals are located in areas with relatively high levels of insured people, some areas lack such facilities, according to the analysis: