Bloomberg Philanthropies commits $160 million to stop vaping among youth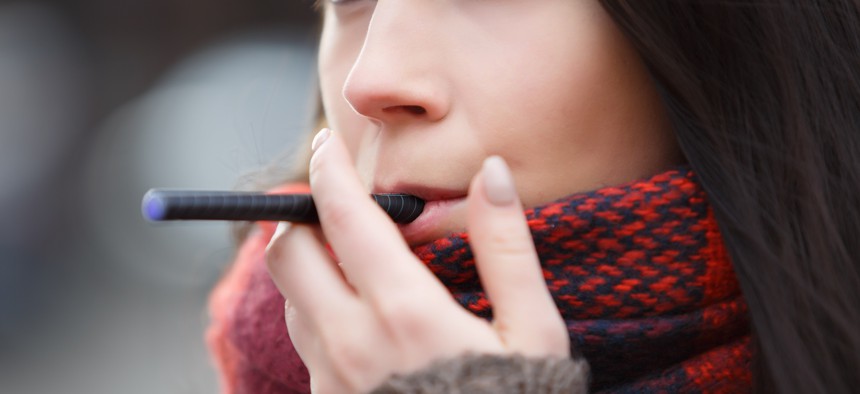 Bloomberg Philanthropies announced a three-year initiative to oppose the use of e-cigarettes among youth. The $160 million push, to be led by the Campaign for Tobacco-Free Kids, aims to ban flavored e-cigarettes and the marketing of such products to teenagers. The announcement follows recent news from federal health officials showing that vaping devices may be the culprit behind hundreds of cases of lung illnesses. Former New York City Mayor Michael Bloomberg has been a longtime supporter of anti-smoking initiatives, having committed almost $1 billion to the cause since 2007. He's hardly the only concerned New Yorker – Gov. Andrew Cuomo announced an investigation into vaping companies on Monday.
New York nonprofit and philanthropic leaders took to the stage at the Women Funded 2019 conference in San Francisco. The conference, which started yesterday and runs until Friday, has gathered more than 100 organizations to discuss gender equity. Representatives from the New York Women's Foundation, Western New York Women's Foundation, Eileen Fisher Leadership Institute, Funders for LGBTQ Issues, and the NoVo Foundation are among the many speakers participating. 
The leader of an anti-racism nonprofit in Long Island appeared on the "Brian Lehrer Show" to discuss housing discrimination. Elaine Gross, the president of ERASE Racism, spoke out against a proposed rule from the Department of Housing and Urban Development that would make filing lawsuits related to racial discrimination more difficult. She described recent cases in Long Island, one of the most racially segregated regions in the country, to show how the rule would impact residents. Listen to the segment below:
The IDC Foundation gifted $130,000 to help engineering students at New York University. The funding will go toward supporting two doctoral students at NYU's Tandon School of Engineering, as well as educational travel for other students. The foundation has donated $2.46 million to the school since 2018.  
JetBlue Foundation announced a round of grants to support educational programs in New York and other regions. The awards, which totaled about $250,000, went to programs supporting science, technology, engineering, and mathematics education among communities underrepresented in aviation. The New York-based recipients include Tools & Tiaras, New York on Tech, Cristo Rey New York High School, and Northeast STEM Starter Academy at Mount Vernon. 
Verizon awarded 15 grants to Niagara County nonprofits, totaling $381,000. The company has committed to giving up to $500,000 in community grants each year until 2021. Verizon inherited the commitment from Yahoo when it acquired its data centers based in Lockport last year. Some of the organizations that received funding are:
Heart, Love & Soul

Historic Palace Theatre

Buffalo Niagara Waterkeeper

Community Missions of Niagara Frontier

Heart of Niagara Animal Rescue