Long Island hospital gifted its largest-ever donation from an individual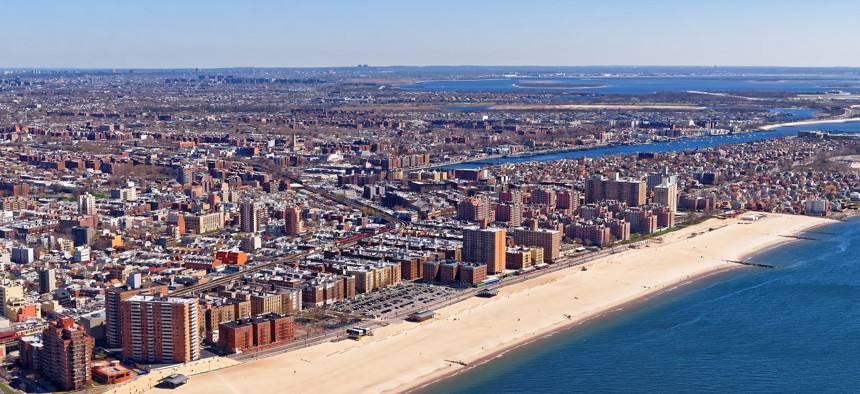 Food Bank For New York City announced the three newest members of its board of directors. Margaret Anadu leads the Urban Investment Group at Goldman Sachs, which funds underserved communities throughout the country. Also joining the board is George Garfunkel, managing director at First Manhattan Co., who founded one of the largest health care law firms in New York City. Actress Kyra Sedgwick, perhaps best known for her series "The Closer," is also lending her time to the nonprofit. 
Urban agriculture was at the forefront of Services for the UnderServed's annual harvest luncheon. Workers at the nonprofit's 48 farms and gardens celebrated at its Chester Supported Housing Residence in Brownsville on Thursday, with state Sen. Roxanne Persaud joining those assembled for a meal. Chester's community farm underwent rehabilitation efforts over the last year thanks to funding from Euroclear and support from the Federal Reserve Bank of New York, and Uber.
The president and CEO of UNICEF USA will become the executive director of the Walton Family Foundation. Caryl Stern will leave the national nonprofit to head the Arkansas-based foundation starting in January 2020. Before joining UNICEF, Stern also served in leadership positions at the Anti-Defamation League.  
The Urban Resource Institute received a $72.8 million 30-year-contract from the Department of Homeless Services. The contract will go toward stand-alone transitional residence shelter services for homeless families at 1270 Pacific St. in Brooklyn. The department awarded a $307 million, 22-year contract and a $107 million 20-year contract to The Doe Fund, both to develop and operate transitional residences for homeless single adults. 
The Administration for Children's Services awarded a $328,537 contract to New York State Industries for the Disabled for document destruction services. The department also awarded a $103,144 contract to Chapin Hall Center for Children in Chicago, which has a history of working with ACS. The latest contract is for analytical consulting related to Title IV-E waivers that are set to expire at the end of the month. 
Peconic Bay Medical Center in Long Island received its largest-ever gift from an individual. Emilie Corey, who chairs Peconic Bay Medical Center Foundation's board of directors, and her husband Michael Corey presented the $10 million gift during the hospital's gala on Friday. 
Rising Ground and the New York City Administration for Children's Services are paying at-risk youth to train therapy dogs. More than a dozen teenagers in New York City's juvenile justice system are participating in the vocational program, which is run out of Rising Ground facilities. By having teens train the three dogs – a Yorkie, vizsla and pitbull mix – the program aims to provide them with work experience and an emotional outlet.
New York colleges received the 2019 Educational Fundraising award from the Council for Advancement and Support of Education. The award honors schools based on donor growth, breadth of program areas and alumni support among other factors. The New York-based colleges honored are all first-time winners of the award: 
Dutchess Community College Foundation

Fordham University

SUNY at New Paltz

SUNY Potsdam