New York cities dominate in nonprofit employment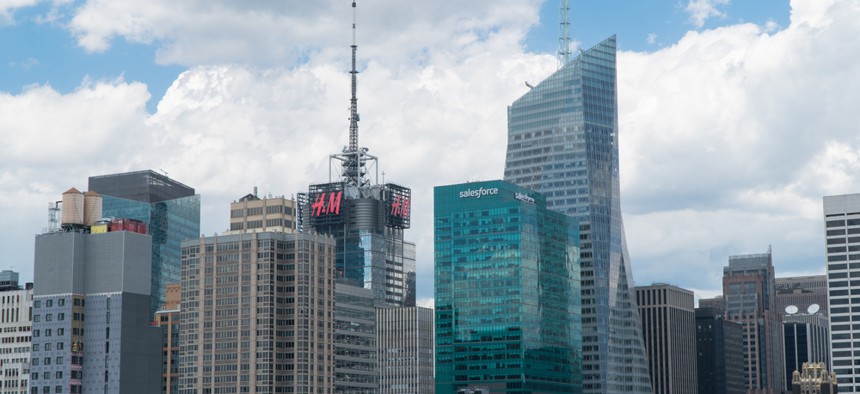 The federal government awarded $3.6 million to the Homeless Alliance of Western New York to combat youth homelessness. It was one of 23 grants given out by the U.S. Department of Housing and Urban Development, which awarded $75 million in total throughout the country. The Homeless Alliance of Western New York plans to form community partnerships to develop a plan to help homeless youth – there were 926 such individuals in the region in 2017.
Nonprofits made up almost half of all private employment in Ithaca's metro region, according to new data. The data from the U.S. Bureau of Labor Statistics explores the size of the nonprofit workforce by state. Nonprofit employment made up an above-average proportion of New York state's private employment overall, with the metro areas surrounding Ithaca, Utica-Rome, and Rochester having especially high proportions. Nationally, the new data also show that nonprofit employment rose by 2% between 2016 and 2017. 
The report validates previous research from the state comptroller showing that New York state is a national leader in nonprofit jobs. 
SHARE Cancer Support received a $112,510 contract from the New York City Department for the Aging. The contract is for senior services. According to the City Record, the city Department of Probation has a contract award hearing scheduled for Sep. 13 regarding a $133,655 contract with The Osborne Association to provide the Young Adult Justice Program. On Sep. 17, The city Administration for Children's Services will also be having a contract award hearing for a $150,000 contract with Brooklyn Bureau of Community Services to provide child care services. 
The Prudential Spirit of Community Awards is looking to honor two youth volunteers in New York. The program, which recognizes youth across the country for their civic engagement, encourages students from grades 5 through 12 to apply to be considered. A $1,000 scholarship and all-expense-paid trip to Washington, D.C., are in the cards for award winners. 
Fidelity Charitable Trustees' Initiative awarded $6.4 million total through 23 grants last fiscal year. The initiative focused on funding infrastructure needs for nonprofits, such as access to information or technology, with about one-third of the grant money going toward individual donor education and support. The average grant size was $279,000, and 40% of the year's grants are multi-year commitments. Listed below are the New York-based organizations that received funding from the initiative:
Candid

Giving Tuesday

Community Solutions International

Nonprofit Finance Fund

Seachange Capital Partners