New York criminal justice leaders joined MSNBC town hall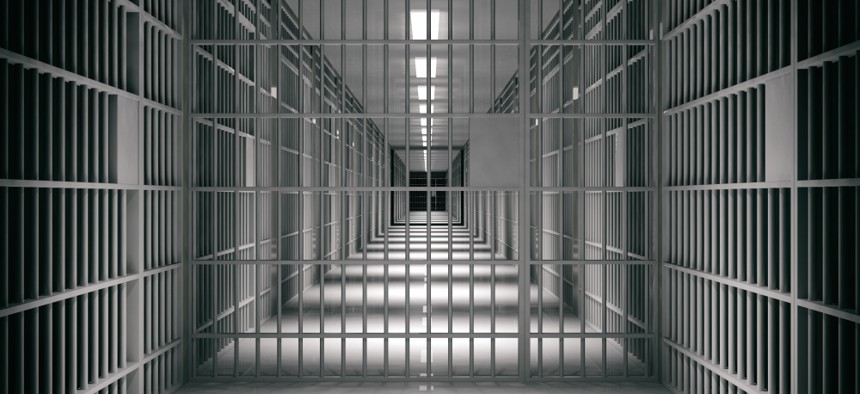 The president of the Vera Institute of Justice appeared on an MSNBC town hall at Sing Sing Correctional Facility on Sunday night. Topeka Sam, the executive director of the Ladies of Hope Ministries, joined the discussion on criminal justice and incarceration as well. The town hall followed a week of coverage dedicated to criminal justice, including a "Dateline" special in which Lester Holt lived in an infamous Louisiana prison for two nights. 
"The system actually doesn't make us safer."

-- Nick Turner, from the @verainstitute, discusses the importance of criminal justice reform.

Nick is among those participating in our #JusticeForAll town hall. Watch it this Sunday on @MSNBC. pic.twitter.com/exsBrZiYoW

— NBC Nightly News with Lester Holt (@NBCNightlyNews) September 6, 2019
Five organizations in upstate New York received $2.7 million in federal funding for mentorship programs to help young refugees. The programs connect recent refugees between the ages of 15 and 24 with adult mentors who provide academic support, career assistance, and English language training. Between October 2017 and September 2018, about 89% of the refugees resettled in New York were placed upstate. The Administration for Children and Families, a division of the United States Department of Health and Human Services, awarded the funding to the following organizations:
Journey's End Refugee Services 

Catholic Charities of the Roman Catholic Diocese of Syracuse 

Rochester City School District's Office of Adult and Career Education Services 

U.S. Committee for Refugees and Immigrants 

Mohawk Valley Resource Center for Refugees
The Council on Foundations announced its new vice president of government affairs and strategic communications. David Kass joined the association, which represents philanthropic organizations such as the Ford Foundation and the New York Community Trust, after 15 years as president of Council for a Strong America. Among his accomplishments: playing a role in the passage of the Maternal, Infant, and Early Childhood Home Visiting program, and leading the creation of a police training institute. 
The New York State Coalition Against Domestic Violence awarded grants to Brighter Tomorrows on Long Island and YWCA NorthEastern NY in Schenectady. The grants, which amount to $21,250 for each program, will go to support survivors of financial abuse with financial education and career-building services. Both programs will be based on a curriculum from the Allstate Foundation, which provided the funding, and the National Network to End Domestic Violence.
A New York nonprofit dedicated to business development awarded $417,165 in grants to regional colleges and manufacturers. The funding comes from FuzeHub's Jeff Lawrence Innovation Fund, which promotes technology development throughout the state. Rensselaer Polytechnic Institute, University of Rochester, University at Buffalo and Cornell University were among the grantees. 
On Tuesday, the federal government will release official statistics on poverty, income, and health insurance coverage for 2018. An increase in the number of those without health insurance and continued drops in the poverty rate are some of the predictions provided by the Center on Budget and Policy Priorities in advance of the data from the U.S. Census Bureau. The think tank also highlighted additional data coming out that will show how government programs helped people rise above the poverty line. Read the full report below: