Public votes determine which New York City nonprofit wins $20,000 grant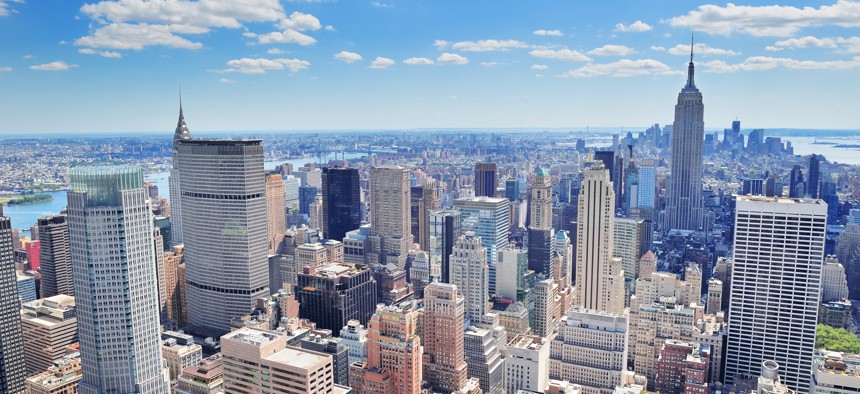 The Human Resources Administration announced numerous contracts related to supporting people living with AIDS. It intends to renew eight nine-year contracts for non-emergency permanent congregate housing for that population, according to the City Record. The contractors are: Comunilife, Center for Urban Community Services; South Bronx Overall Economic Development Corporation; Volunteers of America Greater New York, St. Mary's HDFC; Pratt Area Community Council; 163rd Street Improvement Council; and South Bronx Overall Economic Development Corporation. 
Housing Works and Food First also received renewed contracts for similar services. The department intends to renew contracts with Comunilife and Project Hospitality for non-emergency scatter housing for people living with AIDS. Targeting the same community, it also renewed a nine-year contract with the Fortune Society to provide transitional supportive housing. Narragansett and Center for Urban Community Services also received contract renewals for non-emergency NY/NYIII permanent supportive housing, also for people living with AIDS. 
ACS System Associates received an $8.3 million contract from the department for boiler replacement in Fort Washington. The Department of Homeless Services entered a negotiated acquisition extension with Women in Need, or WIN, for the organization's family residence at Powers. The 18-month-long contract amounts to $3.8 million. 
A former parish hall transformed into a new nonprofit facility in the East Side neighborhood of Buffalo. A press release from Gov. Andrew Cuomo announced the completed $6 million project yesterday, which created the new Gerard Place Community Center. Gerard Place, which has been around for nearly two decades, has expanded services to help locals receive education, career-building resources and childcare, and to better access food. 
"Gerard Place is a critical point on Buffalo's East Side where residents can not only connect with the community but can find the supports they need to succeed," Erie County Executive Mark Poloncarz said in a statement. 
Public votes will determine which of 10 New York City-based nonprofits will win Aetna's Voices of Health competition. The competition, which honors local organizations that address social determinants of health, will award a first-place prize of $20,000 and a second place prize of $10,000 to the top-voted nonprofits. But the remaining finalists need not worry: They will each receive $1,000 sponsorship grants. The participating organizations are:
The Doe Fund

City Harvest

Children of Promise

Charles B. Wang Community Health Center

Harlem Grown

Jawonio 

Citizens Committee for NYC

Coalition for the Homeless

Hudson Guild

Dwana Smallwood Performing Arts Center
Four national organizations released updated best practices guidelines on suicide prevention for K-12 schools. The American Foundation for Suicide Prevention, the American School Counselor Association, the National Association of School Psychologists, and The Trevor Project collaborated on the research, which began in May 2018. The revised document, which is available free online, includes strategies for parental engagement and re-entry for students after an attempt.
Starting this week, Safe Horizon advocates are working alongside the New York Police Department Special Victims Division in Manhattan and the Bronx. Advocates will connect survivors of sex crimes with services and support in the NYPD facilities. The news follows recent renovations the department has pursued to make survivors of sex crimes feel more comfortable.