Public News
De Blasio declares state of emergency over coronavirus
Events with more than 500 people are now banned statewide.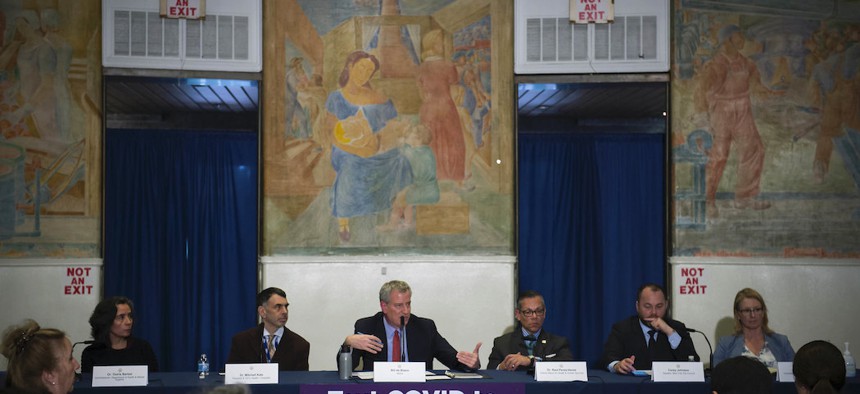 Gov. Andrew Cuomo announced on Thursday that all events with more than 500 people would be banned statewide in an effort to curb the spread of the new coronavirus, the Daily News reports.
This ban, which goes into effect on Friday at 5 p.m., applies to all areas, with the exception of hospitals, schools, nursing homes, and public transit. Places with a capacity under 500 people, such as restaurants, can only have up to half their occupancy filled under the new rules. Cultural institutions like Broadway and the Metropolitan Museum immediately went dark.
Nonprofits and other institutions have already begun canceling events in an attempt to abide by guidance health officials have put out encouraging people to avoid crowds. 
New York City Mayor Bill de Blasio declared a state of emergency over the outbreak of coronavirus, which he predicted will result in 1,000 confirmed cases in the city by next week. As of Thursday, the city has 95 confirmed cases.
City officials have been reluctant to close public schools as the number of confirmed coronavirus cases in New York continues to rise because of how many low-income students would be affected. Many students rely on schools for meals – as well as other resources like medical clinics and guidance counselors – and parents would struggle to find childcare while balancing work if schools were to close. But the mayor has taken action to announce that all after-school activities at public schools would be suspended.