New York City
The new coronavirus is resulting in canceled fundraisers in New York
As health officials recommend that people avoid crowds, benefits are being rescheduled.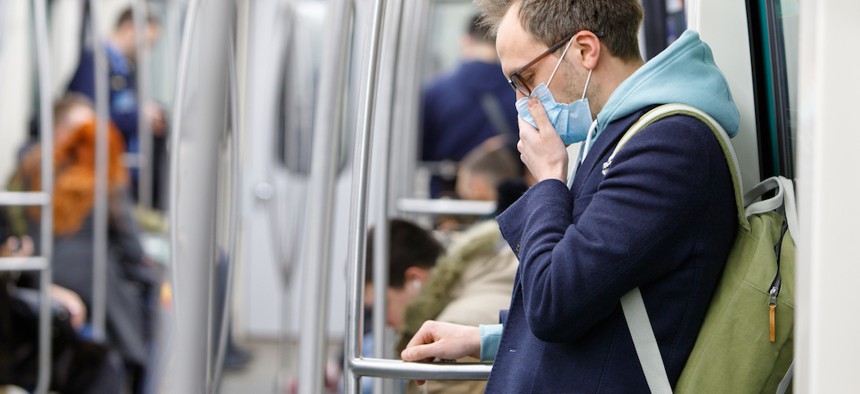 So far, a number of New York nonprofits with upcoming benefits and galas have decided to cancel or reschedule the events as health officials recommend people avoid crowds to prevent exposure to COVID-19. UJA-Federation of New York decided to push back its Westchester Celebration event last Thursday, the same day it was set to happen, mostly because Westchester County has seen a particularly high number of coronavirus cases.
"The benefit of holding an event and honoring highly worthy people versus the concern of bringing hundreds of people in a hotspot of the virus together – it probably was more prudent for us to postpone that event," Eric Goldstein, the nonprofit's CEO, told NYN Media. But given that the caterer had already prepared the food, UJA worked with them to repackage the meals to deliver them to Westchester families currently under quarantine. The organization will consider future events on a case-by-case basis with the guidance of health officials, Goldstein said. 
Greenwich House also decided to postpone its Taste of Greenwich House event that was set to be held tonight, a decision made easier thanks to the understanding of vendors, the venue and other partners. "A silver lining in the whole experience was that everybody involved, I think, was extremely sensitive about these unique conditions and circumstances," Darren Bloch, CEO of Greenwich House, told NYN Media, adding that the event has been rescheduled for June 15. 
Not all organizations have been so lucky with event cancellations. The Global Healthy Living Foundation called off its summit at a Queens hotel because several people planning to attend were immunocompromised, putting them at heightened risk. Even so, the LaGuardia Airport Marriott promised only a partial refund and would waive the room charges only if the group rebooked in 90 days. 
Some groups are moving forward with their events as planned. The Committee for Hispanic Children and Families is still hosting its annual gala this Tuesday, reassuring attendees by email that it was working with the venue to take precautions. The venue "has installed hand-sanitizing stations, increased the cleaning of high-volume areas, and engaged with health departments at all government levels to ensure they receive the latest updates and protocols," according to its email blast.