Coronavirus
What does reopening mean for essential nonprofits?
Though many organizations have continued to operate in-person, wider scale reopening has implications for their staff and clients.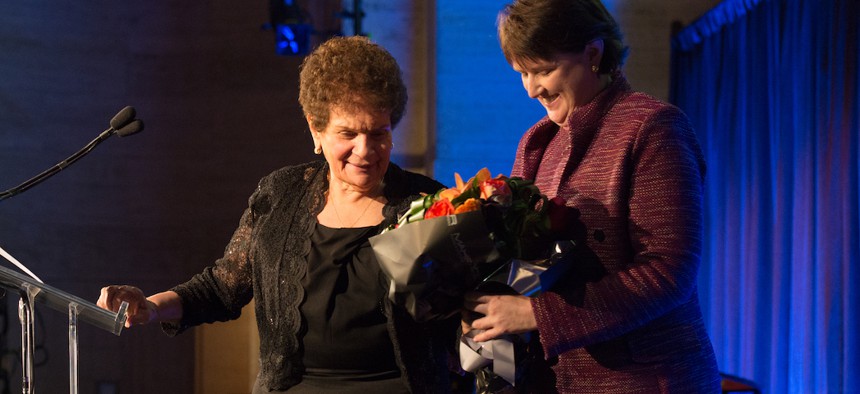 Conversations about reopening offices and stores have dominated lots of conversations for for-profit institutions in New York City, which remains under shelter-in-place orders. For nonprofits deemed essential – and that have continued to operate in-person since March – these conversations may not be as urgent, but remain deeply important. 
Essential organizations include homeless shelters, food banks, child care providers and many human services organizations that have continued to serve New Yorkers amid the coronavirus crisis. But even among them, there are certain staff who have transitioned to remote work and may be looking for guidance on whether that will continue. And for frontline workers, concerns about exposure to more people returning to work and filling up in public transportation may become more pressing. 
"Whether it's programmatic or administrative, our thinking is really about how to develop plans that are flexible and that can adapt," said Michelle Yanche, executive director of the child welfare organization Good Shepherd Services, during NYN Media's webinar on Thursday. The nonprofit has designated a working group to discuss how reopening may look for its offices, such as incorporating temperature checks, spacing out desks and installing plastic screens around cubicles. 
In anticipation of likely resurgences of the virus, Good Shepherd has been preemptively stocking up on personal protective equipment for workers who have already been serving people in person – and thus require the greatest amount of protection – as well as other employees who may be coming into the office in the future.
But transportation in New York City, where most people rely on the subway and buses, remains one of the biggest concerns people have shared, said Lisa David, president and CEO of Public Health Solutions. Ridership in the city's subway system slowly began to rise as of mid-May, even before the city started to reopen more businesses. And though the Metropolitan Transportation Authority has plans to provide face masks and hand sanitizer at city stations, there is reason for riders to be concerned about the viral spread in trains, where people are packed in close quarters for extended periods of time.
"We have to be really sure that we are very direct and open and transparent about what our procedures are, what our goal is, what our internal support models are, making sure we're keeping everybody safe," said Marco Damiani, CEO of AHRC NYC. "There's nothing worse than an anxious workforce."
His organization, which works with people with people with intellectual and other developmental disabilities, has prepared a team to document decisions made around programs, finances and other issues since the onset of the COVID-19 pandemic to learn lessons from their decisions. It also tracked data in combination with peer nonprofits early on to be able to follow the spread of the virus among residents of their groups homes. AHRC NYC is working with Syracuse University now to assess the virus's risk for people with disabilities. 
"We're trying to restratify our population in a way that gives us the ability, going into the fall, if there is a resurgence – we really can tell, not just anecdotally, who are the people who are at-risk with the resurgence of the virus," Damiani said.