New York City's point-in-time-count found 3,857 street homeless in January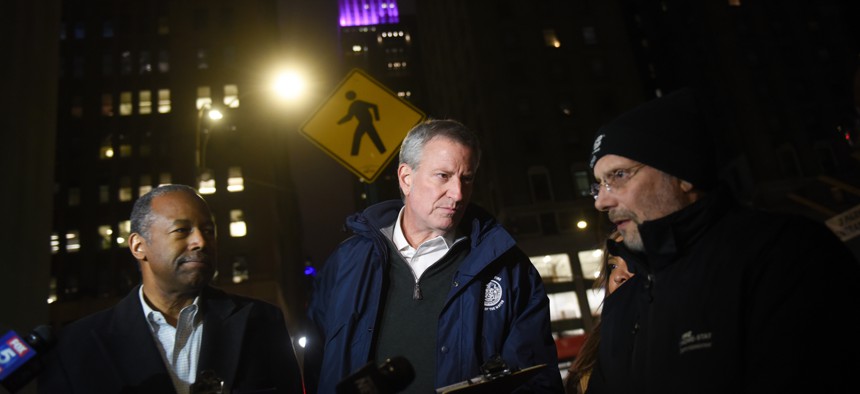 The federally mandated annual count of unsheltered homeless people in New York City conducted on Jan. 27 found 3,857 New Yorkers experiencing street homelessness, 7% more than the previous year.
The Homeless Outreach Population Estimate Survey also found that 23% fewer homeless people were found sleeping in subways compared with last year's count, which a press release from the city Department of Homeless Services credited to "intensified subway outreach strategies." 
The annual count offers a limited point-in-time estimate for how many homeless New Yorkers remain unsheltered at a particular time. Its precision is hampered by changing external factors such as weather conditions: colder weather can often sway more people to enter shelters. This year's count was comparatively warmer than the previous year, which may at least partially explain why the overall number was greater and why fewer homeless people may have opted to stay in the subway system.
Advocates for the homeless have long argued that the survey relies on a flawed methodology that undercounts the number of homeless New Yorkers on the street. The Coalition for the Homeless also pushed back against the city's view that reduced numbers of homeless New Yorkers on the city's subway system represents a success for its outreach efforts. Instead, the organization argued that the numbers show the failures of the city's now-disbanded Subway Diversion Program, which offered homeless people the option to have their summonses for violating transit rules waived if they agreed to receive support services. 
"The latest HOPE numbers provide further evidence that Mayor de Blasio's push to forcibly remove homeless New Yorkers from the subways via the recently disbanded Subway Diversion Program has simply led to an increase in the number of individuals sleeping rough on the streets," Giselle Routhier, policy director at the coalition, said in a statement referring to the city's subway outreach initiative.