New York City
The drawbacks of treating social work like a business
NYC social workers say they spend too much time on filing paperwork, tracking outcomes.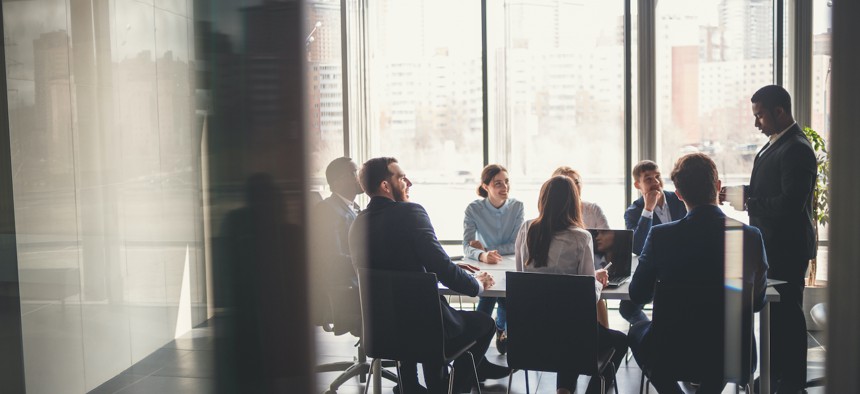 An increased focus on business practices in human services organizations hurts the work social workers in New York City do, according to a study published in the journal Social Work in August.
The majority of the 3,000 respondents from across New York City's human services sector surveyed as part of the study reported seeing a shift toward a business-oriented approach. Almost 80% of respondents said time spent documenting took time away from their clients and 70% said that a focus on the bottom line interfered with service quality.
"I don't think that any social service agency doesn't believe in some level of accountability, or some level of efficiency or some level of tracking outcomes," said Jennifer Zelnick, one of the study's co-authors and professor at the Touro College Graduate School of Social Work, "but what we have here and what I discovered in my study was an overreliance on these things to the detriment of the worker and to the client."
Social workers who worked in environments that embraced more for-profit tendencies were also more likely to report the organization's commitment to its mission was not a priority and that the organization was more likely to choose clients based on their ability to succeed rather than on need. 
"The extent to which organizations adhered to these principles, there was an association with worse impacts on the workforce," Zelnick said, "in terms of a lot of specific things such as professional autonomy and burnout, morale and a worse impact on service delivery and, by extension, on the clients, although we didn't specifically measure that." 
Meanwhile, workers who worked in environments that engaged in fewer business-like practices didn't suffer from the same outcomes and were likelier to indicate a commitment to a social work mission. 
The trend has been fueled by funders focused on hitting numerical outcomes, the study's authors told NYN Media. "Funders used to fund social services because they met needs well," said Mimi Abramovitz, a co-author and professor at Hunter College's Silberman School of Social Work. "Now they fund them based on numbers, on how many people."
Deborah Mullin, an adjunct professor at Hunter College's Silberman School of Social Work who administered the survey, said she interviewed frontline workers at one domestic violence organization who received funding to do a certain amount of computer trainings for clients. "They didn't have, however, enough computers to provide this training," she said. "So at the end of the period of time, not enough clients had been trained and therefore the funding gap decreased, as opposed to providing additional computers."
The study's authors came up with four categories encompassing various indicators that a human services organization may be taking a more business-like approach: productivity, accountability, efficiency and standardization. This includes factors such as focusing more on numerical outcomes on how many people are reached rather than evaluating how needs are met. Adopting corporate jargon is another sign that institutions are embracing business practices, such as referring to clients as consumers and services as a product.
With the help of community partners, researchers reached a little over 3,000 people across the human services sector operating in mental health, housing, child welfare and other program areas. Respondents were overwhelmingly women and more than two-thirds were employed in the nonprofit sector.