How NYC mayoral candidates say they will help nonprofits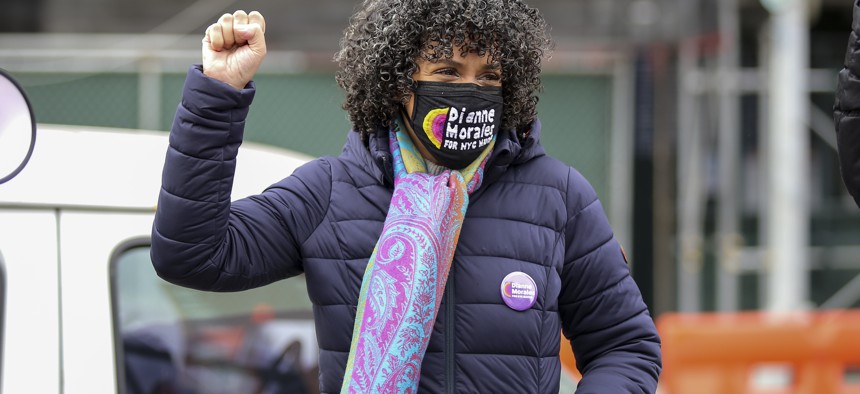 In advance of a nonprofit-focused mayoral forum on May 7, a coalition of nonprofits brought together by The Advocacy Institute, Human Services Council and Nonprofit New York shared responses to a questionnaire sent out to New York City's mayoral candidates. All of them, except for former housing secretary Shaun Donovan and New York City Comptroller Scott Stringer, responded. Here is a sampling of their proposals:
Make sure city payments are timely: All the candidates who responded said it would be a priority to make sure nonprofits get their contract payments on time. Dianne Morales, who is familiar with the problem as a former nonprofit executive and former board member at the Human Services Council, said she'd aim to have 100% of payments made on time by the end of her first term if elected. Meanwhile, Andrew Yang said his administration would guarantee nonprofits get their funds within 30 days. Maya Wiley committed to running an audit to identify the drivers of slow contract payments. 
Streamline application for getting overhead funding: Kathryn Garcia, former commissioner of the city Sanitation Department, said she'd aim to make it "faster, easier, and cheaper" for nonprofits to apply to get funds to cover their indirect costs.
Work with smaller, newer organizations: Ray McGuire said he'd make sure more contracts go to more small, new nonprofits – particularly those run by people of color, people with disabilities and LGBTQ people – rather than solely larger organizations that have predominantly received city funds. Garcia also said the city needs to ensure more equitable funding, pointing to data from the Coalition for Asian American Children and Families, which found that organizations led by and serving Asian Americans received just 4.37% of City Council discretionary dollars and less than 1.5% of social services funds.