New York City boosts funding for foster youth mentorship program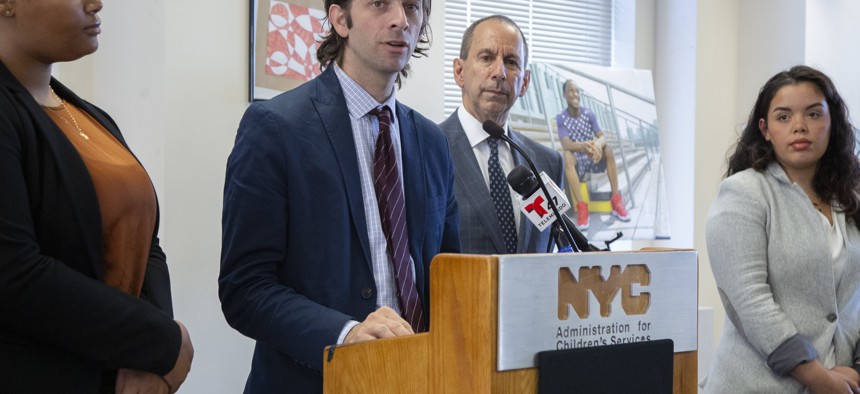 New York City's recently passed budget includes increased funding for a mentorship program for foster youth, with $20 million allocated for this fiscal year and $12 million to continue funding it in subsequent years.
The Fair Futures initiative, which provides life coaches to support foster youth, launched in 2019 with $10 million in funding. The program was nearly dropped last year as a result of budget constraints brought on by the COVID-19 pandemic before being allocated $2.7 million in the budget, though the city Administration for Children's Services managed to find about $9 million to keep it afloat. 
"This announcement underscores the de Blasio Administration's commitment to providing youth in foster care with the services and support they need to succeed in all aspects of their lives, including school and work, and to transition to successful adulthood," David Hansell, commissioner for the Administration for Children's Services, said in a statement.
Child welfare advocates supporting Fair Futures had been calling on the city to raise the program's funding to $20 million to ensure greater continued access to coaches and mentors for children and young adults in the foster care system. "The City's decision to baseline funds for Fair Futures and fund the program for youth up to age 21 in FY22 signifies a critical step forward towards offering NYC youth in foster care the support they deserve and solidifies New York's commitment to the long-term success of the Fair Futures model," reads a statement from the Fair Futures coalition, made up of organizations such as Graham Windham and HeartShare St. Vincents.
The next step the city should take, according to the coalition, is ensuring that Fair Futures is also accessible to foster youth aging out of care up to the age of 26.