Nonprofit disability service providers generate billions for New York State
A recent report conducted by the Rockefeller Institute of Government set out to quantify the economic impacts of such providers.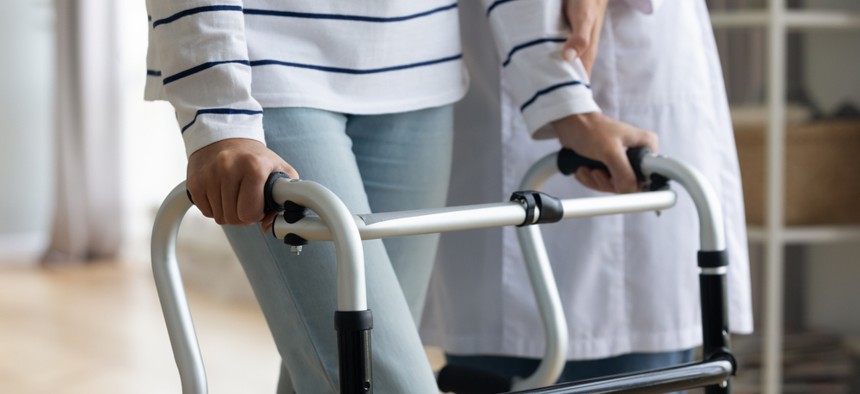 Nonprofit disability service providers generated $14.3 billion in economic output in New York State overall in 2019, according to a recent report that set out to quantify the economic impacts of such providers. The total includes $6.7 billion in revenues generated by the providers, $2.5 billion in output for their suppliers, and $5.1 billion related to employee spending. 
The report, issued by the Rockefeller Institute of Government in December and commissioned by New York State Industries for the Disabled (NYSID) and the New York Alliance for Inclusion & Innovation, outlines the importance of support services being provided by disability service providers and the revenue being generated annually.
"Behind every number is a person, a person who is on the autism spectrum or a person who has cerebral palsy or who maybe is still recovering from a serious brain injury and is able to still go on with those disabilities and is able to make a contribution and live a fuller life," Bob Bellafiore, spokesperson for NYSID told NYN Media. "This adds humanity to people's lives. It adds quality to their lives, it puts money in their pockets, and it gives them what Mario Cuomo always talked about, which was the dignity of owning their own bread."
The Rockefeller report "tells the story through some of the numbers of what that means," Bellafiore added. "So it tells a numerical story, but behind every number is a person whose life has been made better because of what the report documents," he said.
The report calls for significant investment in the development disabilities sector, which has been dealing with a staffing crisis for about a decade, according to Bellafiore. The vacancy rate is currently at 24%, and according to Michael Seereiter, President and CEO at the Alliance, this is because of the poor wages and burn out that causes staff to go on to other employment opportunities. 
The report also highlights that direct service provider wages are driven by the reimbursement rates for Mental Hygiene Services, which is set annually by the Office for People with Developmental Disabilities (OPWDD). In 2016, the increase in minimum wages to $15 an hour was met with a relative stagnation in OPWDD reimbursements, which caused the premium once paid to providers to fall.
"I think that there is a wide recognition that people with people who are in the job of being a direct support professional are underappreciated and underpaid and under compensated in our current system. But what we need to see are some significant investments that turn the tide and make these organizations and therefore, these services, sustainable for the long term," Seereiter told NYN Media.
When COVID-19 hit, there was an even greater need for disability service providers to continue services, as those with intellectual disabilities and autism were more likely to contract the virus. However, there was a dramatic increase in costs for providers to implement safety protocols while reimbursements continued to fall, which then exacerbated the employment shortage. Some organizations were able to offset their losses by responding to the increase in demand for janitorial services. 
Still, disability service providers are calling for an increase in reimbursement rates to ensure competitive pay to staff members. 
NYSID also highlights that investing in direct service providers is also an equity issue, as providers are overwhelmingly Black, Hispanic and female, or 74% minority.
"Perhaps the most effective way we are going to be successful in empowering individuals with disabilities to participate in their communities is by creating mechanisms by which we can put resources into their hands and resources into their wallets. That's how our economy, and that's how our society works," Seereiter told NYN Media. "So, if we want to talk about what it looks like to be successful, I think across the board that means people are living where they want to live and with whom, they are participating in their community and they're doing things within their community that they want to do."