Nonprofits
Settlement houses workers face burnout amid poverty-level wages: Report
A United Neighborhood Houses study found that the housing settlements provide essential community services, while issues of salary parity and employee retention persist.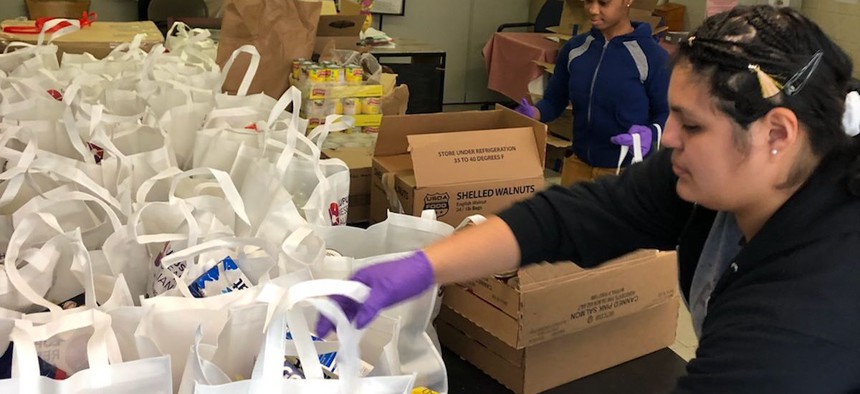 A new report from the United Neighborhood Houses, "The Need to Strengthen the Economic Security of the Settlement House Workforce: Voices from the Field," highlights poverty level wages and increasing levels of burnout occuring within the settlement house workforce, pointing towards issues of systematic government underinvestment in nonprofit human services. Serving nearly 1 million New Yorkers, United Neighborhood Houses represents over 45 settlement houses across New York, advocating for a neighborhood-based approach to community services. 
According to the UNH report, while housing settlements provide essential community services, issues of salary parity and employee retention continually impact the quality and reach of their services. UNH also provided a list of suggestions, including the establishment of a living wage floor and equitable pay across private and public sectors, to ensure employees can serve their communities while supporting themselves. 
"Settlement houses are doing very important but challenging work in their communities," Irene Lew, senior research analyst at UNH and author of the report, told NYN Media. "A lot of settlement house staff live in the communities they serve –  they love the work they do."
Making up nearly two-thirds of their public funding, New York's settlement house network relies on city contracts for survival. While settlement houses work alongside essential city organizations such as the Department of Education, the UNH reports constraints in government budgeting straining their resources exponentially. "The staff are receiving poverty level wages that make it hard for them to meet the needs of their families," Lew stated.
According to the report, settlement house employees find it challenging to maintain sustainable wages and benefits, due to inconsistent applications of the Cost of Living Adjustment provision across employment contracts. The UNH also highlights the socioeconomic impacts of COVID-19 on housing services employees, as their wages fail to reflect increases in inflation and comparable private sector salaries.
Two years after the onset of the pandemic, employees feel the effects of low employee retention, lack of professional development opportunities, and increasing levels of burnout. "Settlement houses have really been at the frontline of the pandemic," Lew states, citing their efforts to distribute food, PPE, and other services during the first surge of the pandemic. Yet with a lack of increased funding to alleviate rising rates of inflation, "you have staff that are feeling burnt out from having high caseloads," Lee explains. "It's debilitating."
As part of the Settlement House American Rescue Plan Impact Study, the UNH reports that an increasing number of settlement housing staff supplement their wages with public assistance benefits, like SNAP or Medicaid. Additionally, through the expanded Child Tax Credit's additional financial assistance, housing services employees reportedly used this income to pay for food, rent, and education-related debts. 
With evidence of increased economic opportunity benefitting housing settlement workers, the UNH recommends city, state, and federal level legislation to ensure equitable wages and support are available for employees in the human services sector. 
"I think they have taken it to heart. The $60 million passed in the most recent fiscal year city budget is a start, but It is not a substitute for more systemic investments in the sector. Given the rate of inflation, it isn't enough to give the kinds of wage increases that the settlement house workforce needs," said Lew.