Senior issues
Report: Tech training helps older adults better connect with friends and family
The Connected NYCHA program teaches older adults how to use technology which has experienced great success in helping those in isolation.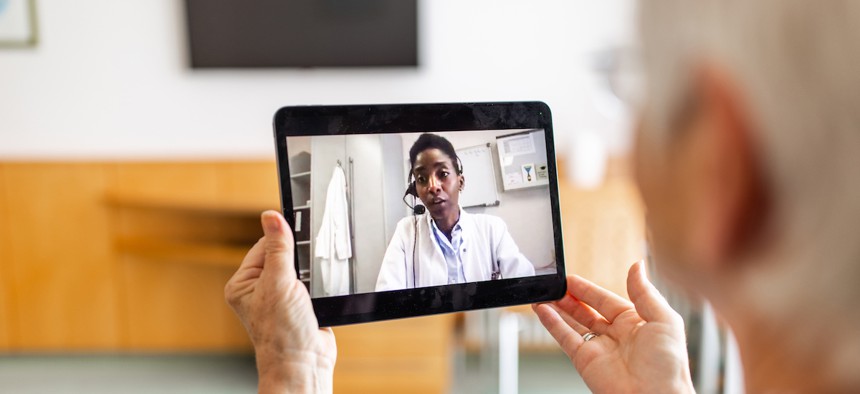 A new report shows that older adults who have received technology training were three times as likely to contact someone new, nearly four times as likely to participate in a new activity, and twice as likely to participate in a video call with a new contact. 
AARP released the report, "Fly like an eagle: Measuring Transformational Social Outcome Among Seniors," this week to show how the impacts and benefits technology have on older adults living in isolation. 
The report focused on older adults in public housing during the coronavirus pandemic and how they were connected online like most people were while living in isolation under lockdown. Ten thousand tablets were distributed to those who participated in the Connected NYCHA program, a technology training program for older adults living in New York City public housing.
"COVID-19 disproportionately affected older people." said Tom Kamber, executive director of Older Adults Technology Services from AARP. "The physical consequences were primarily felt by older adults and so over 80% of the people who passed away from COVID-19 were over the age of 65, and it really was a crisis for seniors and a crisis for the communities that have created support services and systems for them. You could look at COVID-19 as a challenge for older adults, and for all of us in the community of people who work with them, and technology turned out to be one of the only really counter forces there."
The report also shows that those who took technology classes were half as likely to report worsening symptoms of depression and more than half of participants reported less frequent feelings of loneliness after the program. 
"When they came into my life in 2019 I lost my mother, two months later I lost my husband, and then a month later I lost my grandchild. So I was pretty depressed, I was closed off to the world… After I joined the classes I kept going to the classes and I got hooked…They showed me how to go on zoom…I was freed from the little birdcage that I was in and it let me fly like an eagle." said Maria Arnold, a participant of the Connected NYCHA Program. 
The report comes as 56% of older adults reported intense feelings of isolation during the pandemic, a troubling statistic for older adults with chronic conditions that can exacerbate already complicated health problems for many. 
"We're making a difference and we have a clear path ahead of us to do this work over the next few years. And I think we could, theoretically, end the inequities around senior isolation with these technology programs. We're actually capable of doing that with the right investment." said Kamber.