Immigration
Nonprofits to provide child care support to undocumented children
The Chinese-American Planning Council, among other organizations, is partnering with Promise NYC to operate the city-initiated services.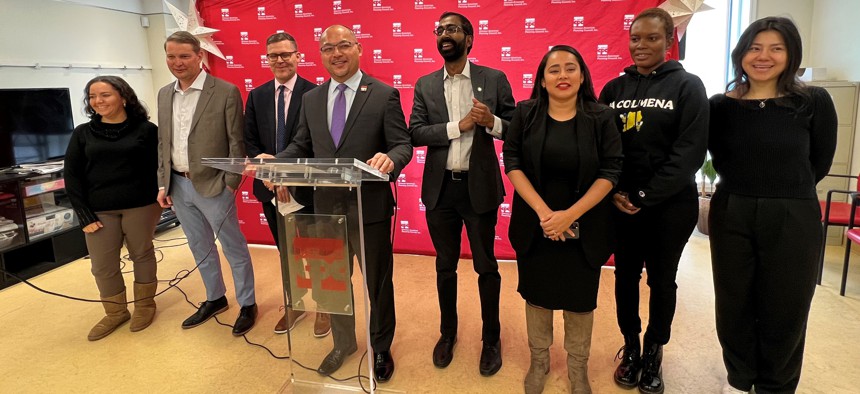 The Chinese-American Planning Council is partnering with Promise NYC to operate a city-initiated program in Queens. It will provide child care assistance to low-income, undocumented families who are typically ineligible for federal subsidies due to their immigration status. Now, the city hopes to overcome that barrier. 
Promise NYC works with the Administration for Children's Services and four community-based organizations: Center for Family Life in Brooklyn, Northern Manhattan Improvement Corporation serving families in the Bronx and Manhattan, La Colmena in Staten Island, and CPC in Queens.
"Asian American and Pacific Islanders have the highest rates of undocumented status of all racial groups, and this disproportionately impacts undocumented children who are often shut out of critical educational and support services," said Wayne Ho, President and CEO of CPC. "We are honored to be the Promise NYC community partner in Queens, providing child care vouchers to increase access to academic and social-emotional development programs for children and quality childcare for working immigrant parents."
Promise NYC is a $10 million initiative that hopes to help 600 children within six months. It is intended to serve immigrant families, asylum seekers or anyone simply seeking childcare assistance.
"As a working mom, I know firsthand how critical affordable and high quality childcare is for parents," said Rep. Grace Meng of Queens. "The pandemic highlighted how crucial childcare is for parents to remain in the workforce to provide for their families, and it should be accessible to all regardless of income and immigration status. I thank all the organizations who have come together to help increase access for those who have found childcare to be out of reach."