Runaway and homeless youth can now consent to their own healthcare
Gov. Kathy Hochul signed the bill last month, which includes the ability to consent to gender-affirming care.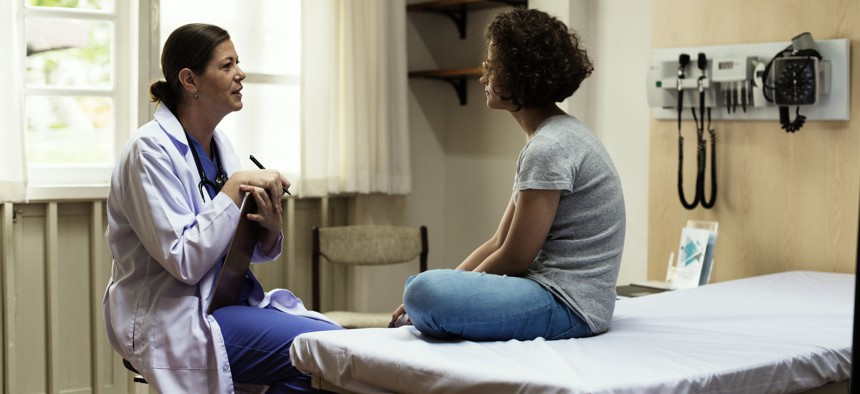 Gov. Hochul signed a bill last month (S8937/A9604), allowing decisionally-capable runaway and homeless youth to consent to their own healthcare, including gender-affirming care. This is a win for LGBTQ+ youth, as they are more likely to experience homelessness than their straight peers, according to advocates.
"New York makes extraordinary strides in centering and expanding the healthcare options available to homeless and runaway youth. Health care needs do not stop when young people do not have present or supportive parents or guardians to assist with their care," said Heidi Bramson, staff attorney in the Health Law Unit at The Legal Aid Society. "The Legal Aid Society thanks Governor Hochul for enacting legislation that increases access to care for homeless and runaway youth who demonstrate they are capable of making their own health care decisions."
Runaway and homeless youth have been unable to access timely treatment and preventative care, unless their situation is critical. Without parents available to consent to care for them, youth are left without options. 
According to the Trevor Project, 28% of LGBTQ youth reported experiencing homelessness or housing instability at some point in their lives. 
Family rejection, aging out of foster care, poverty and lack of housing options can be some of the reasons LGBTQ+ youth experience homelessness. During this time, runaway and homeless youth are more likely to experience assault, trauma, depression, and suicide while also being homeless, compared to their straight couterparters. 
This leads to a series of mental health challenges, with 68% of youth who were homeless reporting that they had engaged in self-harm.
The law also allows LGBTQ+ youth who are receiving services at an accredited crisis services program or a transitional independent living support program to be able to consent to their own care as well.