Education
Report calls for renewed funding for CUNY-wide college success program
Accelerate, Complete, and Engage has in some cases boosted graduation rates by about 18%.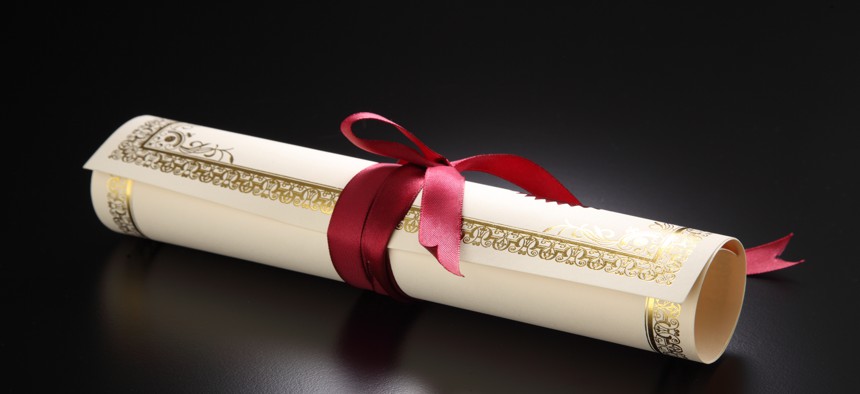 A new Center for an Urban Future report is calling on New York City's elected leaders for renewed funding for a college success program which has boosted graduation rates from CUNY's senior colleges by as much as 18%. 
The report, "Playing New York City's Ace Card," recommends increasing financial support for CUNY's Accelerate, Complete, and Engage program, or ACE, which offers tuition scholarships, academic advising, career development and other financial support services to students at four-year CUNY colleges. According to a recent evaluation by CUNY, four-year graduation rates among ACE students at John Jay College were 17.6 percentage points higher than among the comparison group.
"Subsequent cohorts have registered similarly impressive results. Importantly, the data also shows that ACE has benefited all subgroups of students, narrowing achievement gaps by ethnicity and race," wrote Olivia Bensimon and Eli Dvorkin in the report funded by Robin Hood. 
The report finds the ACE program "has considerable room to grow," with only 2,800 students having participated in ACE program since 2015. That, according to CUNY's August 2022 ACE Evaluation Brief, is only 3% of the more than 93,000 full-time baccalaureate programs at CUNY's senior colleges.
"If the goal is to expand economic mobility and build a more inclusive economy, few things will have a bigger impact than expanding the ACE program," said Jonathan Bowles, executive director of the Center for an Urban Future. 
"A college credential has become increasingly critical to accessing well-paying jobs, but far too many of those entering CUNY's four-year schools are leaving without a degree," he added. "Scaling up the ACE program would significantly boost levels of college attainment, improve career outcomes, and increase earnings for New Yorkers of color."
ACE was modeled after CUNY's Accelerated Study in Associate Programs, which already have proven effective in more than doubling timely graduation rates for students enrolled in associate degree programs. "The program's phenomenal success has led to increased funding from city policymakers, enabling the once-small ASAP initiative to grow to a level where it now serves 25,000 community college students across the five boroughs," wrote Bensimon and Dvorkin.
At CUNY, a majority of students come from a household that earns $30,000 or less. In the fall of 2019, 58% of students were first generation and 57% were forced to work in addition to attending school. With many challenges on the horizon for CUNY students, programs such as CUNY ACE hope to address these issues through a multifaceted approach.
CUNY ACE currently only serves College of Staten Island, John Jay College, Lehman College, New York City College of Technology, Queens College and York College and would have to avoid citywide budget cuts to expand into other schools. The report calls for an investment of about $117.6 million annually, which would cover the enrollment of 30% of all full-time CUNY students into the ACE program. That would mean an additional 4,700 additional students who would graduate over the next five years. 
"The road to New York City's recovery runs through CUNY," said Matthew Klein, chief program and impact officer at Robin Hood. "It is our city's greatest engine for upward mobility and its ACE program has more than proven its value by continuously increasing graduation rates for the city's lowest income students"