New York City launches campaign to connect nonprofits with volunteers
With recruitment a growing problem, the Spread Love NYC campaign aims to increase community involvement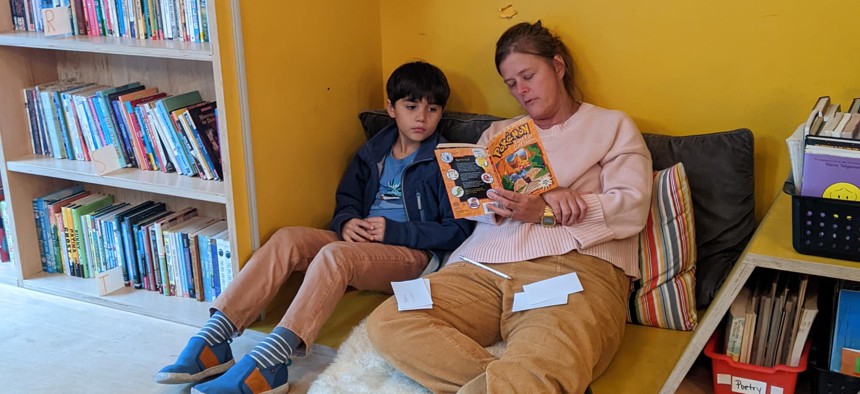 Just months after a report found that volunteer recruitment has been a challenge following the start of the pandemic, New York City has started the Spread Love NYC Campaign. Launched in March, the nine month long initiative hopes to promote participation in short and long term service projects with nonprofits that improve communities and the city at large. The campaign is part of the "We ❤️NYC" campaign which informs New Yorkers about how to support the city post-COVID-19. 
The Spread Love NYC website includes forms for registering as a nonprofit and signing up as a volunteer. Volunteers can choose between one to two hour shifts and those that are longer than three hours. They can also find events based on location, create teams with friends or family to sign up for events as a group, and track volunteer hours and history.  
Over 100 nonprofits have already registered for the campaign, including Grand Street Settlement, Parent-Child Relationship Association, and NYC Parks Stewardship. New York Edge, an organization that offers academic, wellness, athletic and performing arts programs to youth in underinvested communities, used the platform to recruit volunteers for their annual step competition. 
"Volunteer engagement not only functions as a way for us to meet the different diverse needs of each school and community that we serve, but it helps to deepen the connections between community members, and, for us, public school students and to promote that civic engagement across generations and across life experiences," Gabby Cadahia, the volunteer engagement manager at New York Edge, said. "We really have a chance to uplift our communities and repair some of the social fabric that was damaged during the pandemic." 
Cadahia praises the campaign for bridging the gap between volunteers and nonprofits.  
"I see almost every day in my job as a volunteer coordinator just how much interest there is from community members and businesses. It's just a matter of having these platforms and these organizations and campaigns that connect people who want to serve the great needs that exist right now in our city." 
Spread Love NYC may be one step in addressing the nationwide volunteer deficit. While some nonprofit leaders preferred not to comment on the campaign's impact since it's still in its early stages, they're excited about its prospects. 
"Having a campaign like this to spread the word and show that people can do meaningful work in their community means a lot to us," said Emily Kirven, founder of Read 718. Based in Brooklyn, her nonprofit offers educational access for children and depends on volunteers to support students who need reading instruction and wouldn't receive it otherwise. Like Cadahia, Kirven believes that the services volunteers provide have a greater impact. 
"There's something about the relationship between volunteers and organizations that is not transactional but instead is about community, helping someone because you can. There's something really special about that and it's important to the health of a city."