Nonprofits
Nonprofits receive more than $35 million in support AAPI New Yorkers
The funding, through a partnership led by The Asian American Foundation, will go towards promoting public safety and small businesses after the recent spike in anti-Asian hate.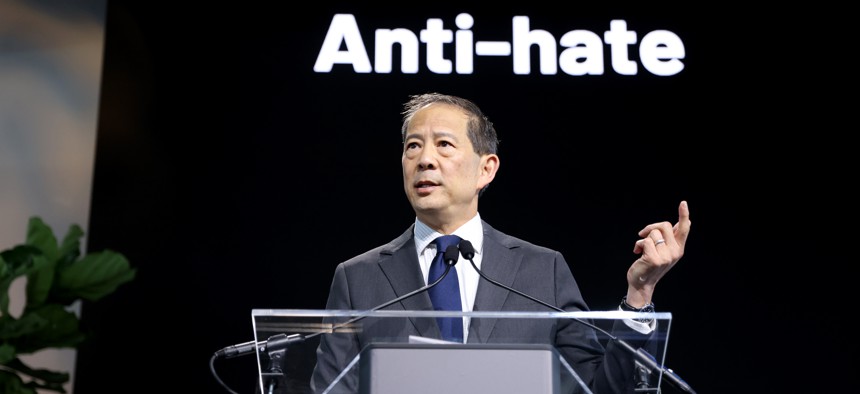 More than $35 million has been committed to nonprofit organizations in support of New York's Asian American and Pacific Islander community, according to The Asian American Foundation. 
TAAF, through a partnership along with the Robin Hood Foundation, Surdna Foundation, New York Women's Foundation, Bank of America and the New York City Mayor's Office, will distribute the funds to nonprofits to promote public safety and small business. 
Fourteen AAPI community organizations now part of the TAAF came together earlier this month to form the NYC Anti-Hate Collaborative Network. Their role will be to offer support to survivors of anti-Asian hate, collect data on hate incidents, and to help promote public awareness. 
"We recognize the complexity and diversity, the beauty and resilience of the New York City AAPI community, and want to respond to New Yorkers' needs by providing resources that center community-based solutions," said TAAF CEO Norman Chen. "We are delighted and honored to support the fourteen inaugural nonprofit partners of the NYC Anti-Hate Collaborative, who have been tirelessly working to serve diverse NYC communities across all boroughs for decades."
AAPI New Yorkers make up 18% of the city's population, and despite owning 23% of all of New York City's small businesses, one in four still live in poverty, according to TAAF. The foundation, started in 2021 in response to a spike in anti-Asian hate crimes during the coronavirus pandemic, has a five year strategy plan focusing on anti-hate, education, narrative change and resources and representation. 
TAAF, which also opened a New York City office this year to address the needs of AAPI New Yorkers, provides one time grants and multi-year grants for capacity-building and programmatic work that addresses the needs of the AAPI community. TAAF is also partnering with the Department of Small Business Services to research the status of AAPI owned businesses and create new resources for AAPI businesses and business owners.