Nonprofits
What it takes to get a disorder recognized
How a nonprofit was created to build a community for children with Non-Verbal Learning Disability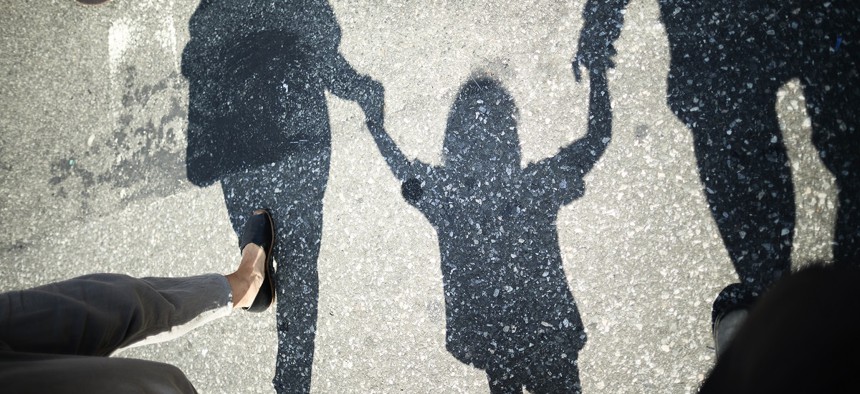 When her daughter was diagnosed with Non-Verbal Learning Disability at the age of five, Dr. Laura Lemle had a difficult time finding the right treatment and school placement for her.
It was often difficult for educators to understand her daughter's diagnosis, as NVLD was not and is still not recognized as an official diagnosis by the medical community. People with NVLD struggle with a range of conditions that include social and spatial disabilities. 
"I knew that my daughter was different from an early age," Lemle said. "When your child looks normal, but doesn't always accurately read social cues, people can get annoyed and that's hard."
So Lemle, who has a doctorate degree in clinical psychology, decided to take matters into her own hands.
First she partnered with a special education school to create a program that focused on helping their students with social and executive functioning as well as enrichment.
Then, in 2013, she founded The NVLD Project, a nonprofit dedicated to building a community for children with NVLD, their parents and educators. She also partnered with a school to come up with an educational toolkit for educators and parents.
"It can be lonely having NVLD," Lemle said. "Not only for the child, but also for the parents. This inspired me to create a community."
But it wasn't enough. Part of the problem stemmed from the fact that NVLD was not an official diagnosis in the Diagnostic and Statistical Manual (DSM), which is what medical professionals use to officially diagnose disabilities and disorders.
"I get all these calls and emails from all over the world," said The NVLD Project Executive Director Paula Dennis. "People are being diagnosed everywhere but there is nothing about treatment. They're just being diagnosed. It's really important to get it into the DSM. Once it's in there, they can work on treatments."
Lemle decided to reach out to the medical community, and eventually partnered with Columbia University Department of Psychology's Division of Child and Adolescent Psychiatry to conduct the research necessary to get NVLD recognized.
Though it has been slow, there has been significant progress.
Last year, a proposal was submitted to the DSM committee under the new name Developmental Visual-Spatial Disorder (DVSD). The proposal needed more research, which is now being conducted, before hopefully being submitted again within the next year.
Lemle also reached out to Yeshiva University, where she obtained her doctorate, to see if they would be interested in educating their graduate students about NVLD. Not only did they agree, but they also are opening the first specialty clinic in the world focused on addressing NVLD.
Lemle, who is the head of a real estate group and a third generation housing provider, as well as a member of the Community Housing Improvement Program (CHIP), was also able to fund the physical site of the clinic.
"It combines real estate with philanthropy, which is something that is really important to me," she said. "I want to help as many people as I can."
Lemle hopes that this work will continue to spread awareness about NVLD and eventually lead to an official diagnosis in the DSM, funding and research for treatment, education, and more assistance and clarity for people around the world.
Dennis knows firsthand how much this work is needed. Several years ago, she went to a conference on learning disabilities and most special educators did not know what NVLD was. Now, people are more aware.
"We're recognized everywhere in the world now," Dennis said. "I get several emails and calls a day. It comes from everywhere. People are calling me for help. Desperate help."
The personal stories, stories like her own and her daughters, are what keep Lemle going.
"When hearing these stories, it just makes me feel more inspired and determined to do something," she said. "So I keep going and will do so until I succeed!"