The consequence of payment delays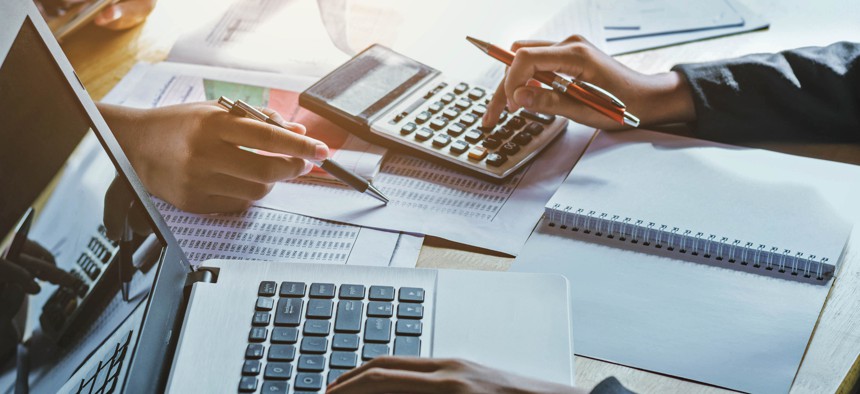 SeaChange has been working with New York City nonprofits since 2010. We have never seen so many organizations brought to the brink of financial calamity by delays in contract registration and payment by New York City and State. Outrageous delays that are seldom reported since the nonprofits fear that going public would only make things worse. (And who would they complain to anyway?)
This dire situation is no surprise. De Blasio is missing in action, Cuomo is distracted, the plight of nonprofits is not an election issue, labyrinth procurement rules presume everyone is a crook, and the functionaries in government who might actually get things moving are probably exhausted or looking for new jobs. Few of them know what it's like to lie awake at night worried about how to make payroll. They've never had to beg funders for support, stiff vendors, max out credit lines, or furlough staff. 
However, a new day may be dawning as the realization spreads that addressing shameful contracting practices is not just a matter of cash flow, but also a requirement of economic and racial justice. 
Many nonprofit employees – themselves often low-income people or people of color – while technically paid by the nonprofits are really, in a fundamental economic sense, employed by the city and state. Why? Because the nonprofits they nominally work for are paid under detailed cost-based contracts that specify staffing levels and compensation. In some cases – support for the developmentally disabled, shelter for the homeless, legal services for the indigent– these employees are delivering services that the government has a constitutional obligation to provide. 
In pre-K, nonprofit workers quickly figured out that the government was treating them as second-class citizens vis-à-vis its own Department of Education employees who were doing exactly the same work. Homecare workers are now learning that their lack of paid overtime is not the fault of their nonprofit employers but a mathematically inevitability of the contracts which support their work. When government fails to pay its nonprofit partners on time it puts these workers at risk; they are the ones that will be furloughed or laid off. 
While the new "labor peace" proposal suggests that nonprofit leaders don't want to pay their people, nothing could be further from the truth. Despite one or two bad apples, no group that has more personal and professional interest in better pay for staff than mission-driven nonprofit leaders. (And the bad apples, like the former leaders of Children's Community Services, are attracted by contracts so bad that no honest nonprofit will take them.) The brute reality is that existing government contracts don't support better pay and there will never be enough philanthropy to fill the gap for organizations that do most of the front-line work and employ most of the people. 
It is ironic that just as nonprofits are being literally bankrupted by late government contracts, policy makers have announced a desire to award more contracts to community-based nonprofits led by people of color. While these organizations may, at first, be delighted to receive additional support, many of them will soon discover that government contracts are often poisoned because of insufficient reimbursement and unacceptable payment delays. 
When nonprofits striving for labor peace educate their workers about who really keeps them down, and nonprofits led by people of color start laboring under the weight of bad contracts, there will be pressure to reform the whole rotten system. In the meantime, those of us outside government who care about nonprofits and their staff should work to pre-structure a multi-stakeholder fund to address nonprofit working capital needs. A fund where we have done everything in advance, leaving nothing for the new mayor to do but say "Hell Yes!" 
A fund of about $750 million would be able to lend up to 90% of the money owed to nonprofits under on city contracts – registered or unregistered – where the nonprofits had already done the work. Since the city and state eventually register and pay on their contracts, such a fund might only need a 10% "first loss" cushion from the city and state and a 10% "second loss" cushion in the form philanthropic money (so-called "PRI") to be able to attract the remaining 80% (i.e. $600 million) from traditional lenders. (The New York City Acquisition Fund has this basic structure, so did the proposed Nonprofit Resilience Fund which died an ignominious death at the end of the Bloomberg Administration.).
Creating a Hell Yes fund would require four sets of folks to work together:
PRI Funders: Ford, Rockefeller, Kresge, MacArthur, Surdna, Nathan Cummins, FB Heron, Robin Hood, etc.

Traditional Lenders: the CRA-desks of the traditional banks (e.g. Amalgamated, TD, Citibank, JPMorgan, etc.) and investment banks (e.g. Goldman/Morgan Stanley), CDFIs, etc.

Potential Managers: the Fund for City of New York, Forsyth Advisors or NFF.  (If none of them are interested, SeaChange could do it. It's not rocket science)

Nonprofit leaders who make sure the fund addresses real needs.
Contract justice is part and parcel of economic and racial justice. If the new mayor brings the will, the new fund brings the way, and a new cadre of activist leaders bring the power, it will be a bright new day for nonprofits in the city. If they can survive long enough to see it.