Nonprofit agencies need to create an agenda for NYC's next administration
It's up to nonprofit agencies and the membership organizations that represent them to tell the next mayor and members of the City Council what they need – and soon.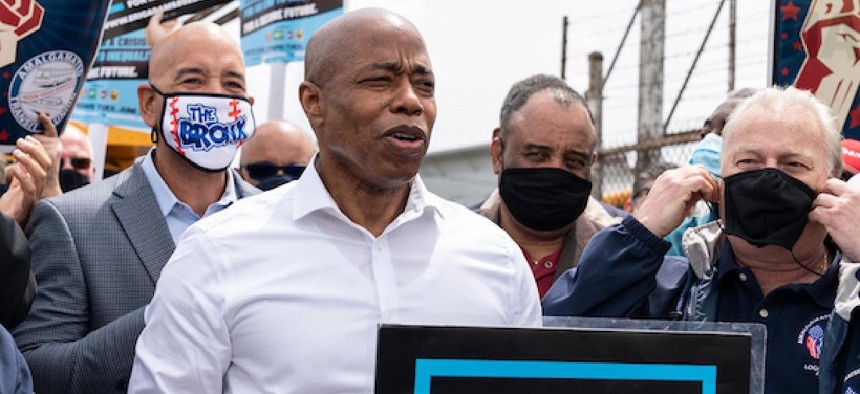 New York City is less than two weeks away from the general election and the official confirmation of who will be the next mayor and who will serve next on the City Council.
Between now and January 1, 2022, when these public service positions are sworn into office, time and energy must be invested by the leaders of the nonprofit agencies and the membership organizations that represent them. They need to sharpen their focus on the rationale for fully investing in their agencies and funding programs that have been proven to deliver quality results for clients and communities. Resorting to the same old campaigns of various messages, policies and dollar amounts will yield what it usually yields: success for some and very little good for everyone else.
There will be varying degrees of knowledge and experience brought on by the new mayor, their deputies and staff, as well as the new council members and their staff. They will also be at the end of the proverbial fire hose from various stakeholders, such as unions, businesses big and small, real estate developers, editorial boards, think tanks, hospitals and higher education, that will shower them with all kinds of data, financial information, policy research and political pressure.
Without a doubt, the water from that fire hose will contribute to a whirlpool of dynamics that will not necessarily translate into what policies, programs and funding are actually needed to serve the greater good of the city's five boroughs, especially the 2.4 million New Yorkers who found themselves struggling to be self-sufficient before the pandemic. To start to grasp the scale of the need, consider the Overlooked and Undercounted 2021 report produced by the United Way of NYC, Women's Center for Education and Career Advancement, City Harvest, and other agencies. The report posits that a self-sufficient single parent with one or two children would need to make $81,000 a year to live in Manhattan. 
If we are looking to fight poverty and not just manage it, then it will require the nonprofit agencies that are on the frontlines of providing services to be even more organized and begin to speak up and out about not only meeting the massive need for food, jobs, job training, access to technology, access to healthcare, repairing learning loss, mental health care and subsidized transit, which was made worse by the pandemic, but also where resources really need to be allocated for maximum impact. The city is not lacking for scalable programs in human services, education and workforce development that are effective, compassionate and serve thousands of citizens from ages zero to 100 and have the ability to serve thousands more. 
Unfortunately, there are experts who beg to differ. Case in point: at the recent Center for an Urban Future symposium on how to create an equitable economic recovery for the city, one panelist remarked that what was needed was hundreds of pilot programs to test innovative ideas and that the ones that fail, well, they fail, but the ideas that worked should then be scaled up. However, that would be misguided and would be a waste of time and resources at a moment in time when we can all afford to waste either. 
What is needed is not only programs that work and can be scaled (and which we have), but we need to do some real big math. We need the CEOs of the human services to come together and fully decide what funding is actually needed. For example, the Human Services Council of New York has determined that the eight city agencies that supply the majority of the funding for the city's social safety net have $16 billion of revenue flowing through them. HSC has also found that $6.5 billion of the $16 billion is provided to agencies in the form of service contracts, leaving $9.5 billion in the eight city agencies that certainly provide some services but is mostly dedicated to municipal oversight and compliance. By crunching the numbers ourselves, we can develop a more efficient manner of spending $16 billion so that more people are served by nonprofits that are fully funded to provide great service.
There is limited time on the side of the city's nonprofits. Let us use what time we have to the greatest extent possible in order to ensure that our city's next wave of political leadership will receive and accept multifaceted but unified requests to rebuild the social safety net that will be able to serve the millions of New Yorkers who need and deserve help to not only survive but thrive.