Nonprofits
Enhancing the state Division of Veterans' Services is long overdue
As an independent department, the division will no longer be under-resourced and will better reach New York's veterans.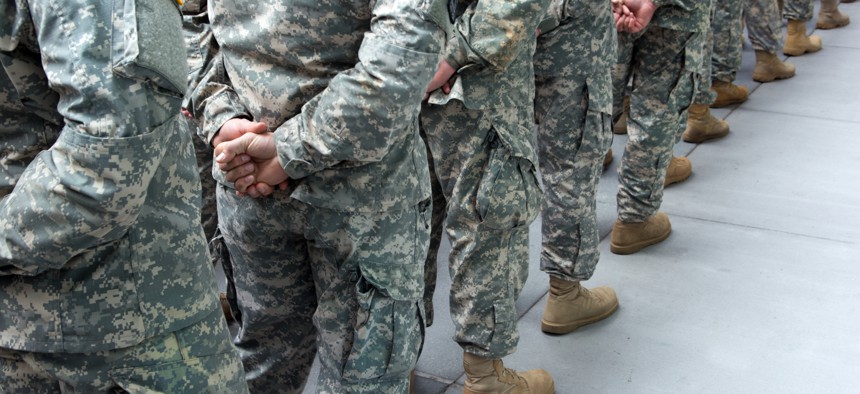 Buried deep within New York state's $220 billion budget was a change that could have a big impact on the more than 700,000 military veterans who live here. Seventy-six years after it was first established in the months following World War II, New York state's Division of Veterans' Services will be elevated to an independent, cabinet-level department within the state's governing structure. Coupled with the appointment of a dynamic director, the Rev. Viviana DeCohen, this is an encouraging step for a division that has long been under-resourced and stymied by inconsistent leadership. Its new status as an independent department and potential for increased resources will enable the department to better meet the needs of New York's large and increasingly diverse veteran population.
Despite being home to the fifth-largest veteran population in the nation, New York's investment in veteran services has paled in comparison to similar states. In recent years, New York has spent roughly $26 per veteran compared to the national average of $189 – funding that goes toward programs like mental health services, resource navigation and legal aid. With increasingly complex issues like toxic exposure-related illnesses and service-related cancers, additional financial resources for the department could make a world of difference and bring New York's spending in line with other leading states'. Stakeholders are hopeful that the department's new status will translate into this increased funding. As the department begins to grow, it may absorb veteran-specific programs from other agencies – such as the Joseph P. Dwyer Peer to Peer Program, a flagship program administered by the state's Office of Mental Health. To be successful in taking on these new responsibilities, it is imperative that the department do three things:
First, it must use its cabinet-level position to advocate for increased collaboration between sister agencies. Creating an interagency working group that reports directly to the governor, similar to successful approaches taken by Ohio and North Carolina, would ensure that efforts such as the Governor's Challenge to Prevent Veteran Suicide – a collaborative effort of state and federal agencies focused on preventing veteran suicide through a public health approach – are carried out with the full force of New York's resources, not just those of the state Division of Veterans' Services.
Second, it must develop a robust communications plan to ensure veterans are aware of and can access newly available resources. The plan must be tailored to the needs and preferences of a diverse population of veterans – because what's effective for a Vietnam veteran living in the North Country may be very different from what resonates with an Iraq War veteran in Brooklyn. A fully developed and bespoke outreach strategy is paramount in ensuring veterans know how the evolving role of the department will impact them and their families.
Third, to allow for more flexibility and long-term planning to meet the veterans' growing needs, the department should also diversify its funding streams to increase the share of federal and philanthropic dollars supporting its work. Currently, the majority of New York's funding comes from the state's general appropriation fund; even with the potential for more state funds to be directed to the department, attracting additional funding sources could move New York's spending closer to the national department's average without placing the burden solely on the state. 
Elevating the state Division of Veterans' Services to department-level status is long overdue – and holds real potential for lasting impact on the well-being of veterans. New York must not squander this unique moment to drive greater collaboration and innovation within and outside of state government and engage veterans meaningfully in its work. Let's seize the opportunity for New York to be a leader rather than a laggard when it comes to meeting the veteran community's needs.