Nonprofits
OPINION: New NYC Budget is a win for human services. But we can do better
The 4% cost-of-living adjustment that's coming (after none for three years) still falls short, especially with inflation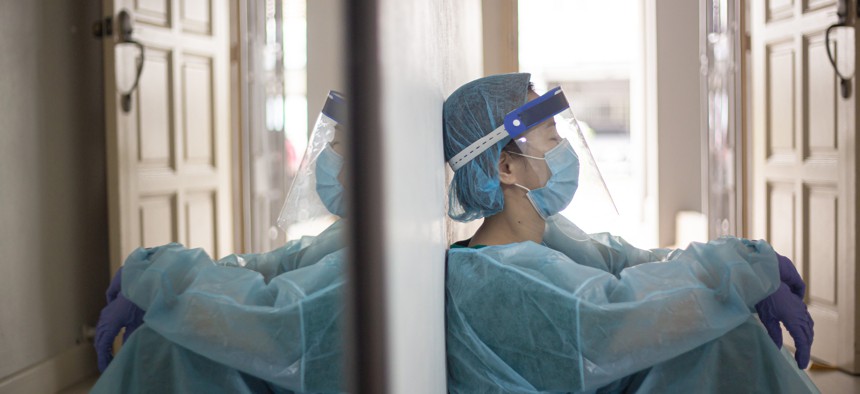 Human service workers are the underappreciated backbone of New York City. They are the home care aides who bring food and medicine to homebound seniors; the social workers who help family members fight through addictions; the housing navigators who help prevent eviction. You may not have seen their work upfront during these last two years but these brave individuals kept us afloat when the pandemic brought the city to its knees.
As members of the Human Services Council (HSC), a coalition of nonprofits that advocate for New York's 800,000 human services workers, we were heartened that Mayor Eric Adams and Speaker Adrienne Adams agreed to include a 4% cost-of-living adjustment (COLA) for human services workers in the new budget. That adds up to $60M in new money. After three years of no COLA, we are grateful that human services workers are finally getting the recognition and pay they deserve. There is no doubt this is a win for our sector.
But during a time when rents are skyrocketing and inflation is at 8%, it's disappointing that in this $101B budget we did not reach our goal of a 5.4% COLA. While this budget may be an important step forward, more needs to be done to ensure our human service workers can live in dignity.
We hope that, in the future, the city will do more for human services workers, including a mechanism that will see COLA increase automatically on an annual basis as conditions change.
We are in the situation we are now because between 2008 and 2018, New York State cut human services funding by 26%, down to its lowest levels since 1980. A Center for New York City Affairs report also found that roughly two-thirds of nonprofit human services workers in New York City live in poverty. To add insult to injury, former Gov. Andrew Cuomo removed COLA as a legislative requirement, stripping workers of over a half-billion in wages over the last three years. This was a slap in the face for workers who already make $20,000 per year less than the average public employee in comparable fields. That pay disparity is even more stark when you consider human service workers are overwhelmingly women and people of color.
There will be those who argue that, during a time of economic uncertainty, now is not the right time for major overhauls. They may also argue that the money in this budget should be more than enough. And there is no doubt it will be a massive improvement. But we can't ignore the fact that the human services sector was left out in the cold during the past three years. Nor can we forget that inflation has pushed the price of food and gas to record highs.
This year, the city has nearly 4,600 contracts with nonprofits that provide $5.6 billion in services. If workers continue to struggle, they will be forced to work multiple jobs or even decide to leave the industry entirely. At RiseBoro Community Partnership, 13% of our human service jobs remain open and we have seen 73 workers leave the organization this year alone. At BronxWorks, the vacancy stands at 19%.
Our city can't afford to lose incredible workers like Stephanie, a social services coordinator at RiseBoro. Stephanie has worked in human services for six years but, despite that breadth of experience, has never earned more than $25 per hour. At the height of the pandemic, it wasn't uncommon for her to work as late as 2 in the morning as she worked to help senior clients acquire critical services like SNAP benefits. As a single mother, the hours and low wages take a toll and have caused medical bills to pile up. Despite these hardships, Stephanie still comes to work every day with a smile on her face, eager to help those in need.
Our city also depends on dedicated staff like Jose, a Homeless Outreach Worker at BronxWorks. Throughout the pandemic Jose worked 13-hour shifts, providing critical outreach to street homeless individuals. Jose and his colleagues would visit encampments, transport those in need, and distribute PPE to the homeless. The starting rate of pay for homeless outreach workers is $21.50 per hour. Jose's salary has not increased, although expenses and the cost of living continue to rise dramatically. This is not an acceptable rate of pay for those who are on the frontline and assist our most vulnerable population.
Jose and his wife, who is also a human services worker, are putting their son through college and have to make careful decisions in order to make ends meet. Despite the long hours and low pay, Jose is incredibly committed to his work and assisting homeless individuals.
We're thankful that Mayor Adams and Speaker Adams have finally recognized the contributions of folks like Jose and Stephanie. But now is not the time to be complacent. Let's make sure that, three years from now, not even a single human service worker is forced to make tough decisions about their finances. It's the least we can do after everything they have done for us.