Opinion
A successful 2030 New York State census starts now
An earlier start will allow for better planning and infrastructure statewide and set the stage for a smoother process.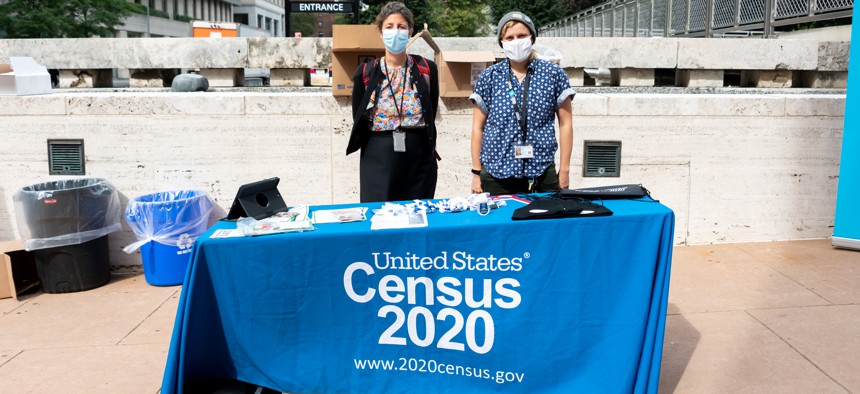 It's hard to blame anyone who was involved with the 2020 U.S. Census for wanting to put a pin in the topic for another half-dozen years.
Beyond the massive logistical challenges created by a once-in-a-century pandemic, the 2020 census faced unprecedented hurdles, including decreased U.S. Census Bureau funding, politicization, and a new online format.
While it might be tempting to move on, procrastination is not an option. The implications are simply too consequential for us to take a break.
To that end, the New York State Census Equity Fund is not letting any dust settle and is building momentum as we prepare for 2030.
In 2018, the New York State Census Equity Fund, a funder collaborative housed at The New York Community Trust, supported an unprecedented coalition of organizations and advocates to help ensure a fair and accurate count. 
The effort paid significant dividends. Experts had predicted New York would lose two congressional seats in 2020. Ultimately, through relentless outreach, only one seat was lost by the slimmest of margins – just 89 people.
It marked the first time in 80 years that New York did not lose two congressional seats. And those results are even more remarkable considering unanticipated delays in the state's disbursement of vital funding to support get-out-the count work.
This relative success can be traced to concentrated outreach efforts such as those supported by the New York State Census Equity Fund.
All of the 16 counties that showed improvement in self-response rates from 2010 to 2020 received grants from the fund.
On average, self-response rates decreased by 1.2% in counties supported by New York State Census Equity Fund grants – while counties that did not receive grants saw their self-response rates drop by 6.4%.
Based on these results, we're drawing on lessons learned in 2020 as the New York State Census Equity Fund prepares for 2030.

The most pressing takeaway is we must start now. One of the most successful 2020 efforts came in Nassau County – where deliberate planning and investment by the New York State Census Equity Fund produced the state's highest self-response rate.

Nassau's success was fueled by the fact that it built on infrastructure created during its 2010 Census outreach efforts. That allowed partners to begin planning years in advance.

An earlier start will allow for better planning and infrastructure statewide and set the stage for a smoother process.
It will also help us build on the lessons learned during the 2020 count. Here are our recommendations on how to move forward:
Concentrate support for digital literacy and online access in tracts that are majority Black and majority low income.
Similarly, rural counties had consistently lower response rates – the likely result of lower levels of broadband access. Ahead of the 2030 count, it will be important to tap into libraries, hospitals, and community agencies to increase the count in these areas.
Double down on successful efforts to encourage Hispanic/Latinx New Yorkers to respond to the census. The 2020 census reported increases in the state's Hispanic/Latinx population in all but three counties – suggesting that we should continue 2020 outreach efforts that proved successful.
Build on the success of outreach efforts in Asian communities by refining culturally relevant and culturally specific strategies that recognize the wide diversity in language, traditions, and socioeconomic status among Asians.
Work to make deeper inroads into New York's Native American communities — many of which posted low response rates in 2020.
Invest in civic engagement efforts to ensure the organizational infrastructure thrives and doesn't need to be "reactivated" in 2030.
These targets are achievable – if they are embraced with action. 
Encouragingly, we are starting from a position of strength. By building on the success of our work in 2020, we can amplify our 2020 success. 
The 2030 count is closer than it may seem. Our efforts between now and then will have lasting implications for the future of our state and the residents who call it home. 
There's no time to delay.